Industries
Serialization and Traceability Solutions from Source to Consumer
Kezzler provides its solutions to leading brands in multiple markets and sectors, supporting their serialization and traceability needs across the globe.
The Kezzler platform can solve any project from basic product authentication to high volume, high complexity traceability scenarios.
What we can do for you
Risk Management
Efficiently stop counterfeit products and unauthorized distribution by making every product unique, while simplifying the verification of authenticity.
Augmented Products
Enable consumer engagement directly through the product. Build trust, increase loyalty, and instantly reward consumers.
Supply Chain Visibility
Track and trace products from creation to consumption, garnering deeper insights into the product journey and the entire product life cycle.
Blockchain
Combining massively scalable serialization with the benefits of distributed ledger technology.
Use case
Technology changing the game for smallholder farmers
By assigning individual products with unique, secure and traceable identities, small-scale farmers can authenticate the provenance of their seeds before planting. Kezzler's cloud-based app opens up a direct channel of communication between farmers and consultants.
Frequently asked questions
Can I use Kezzler for my industry sector?
The Kezzler solution was developed independently of any vertical in order to be as adaptable as possible. We had to be scalable and very flexible and are built to handle any Level 4 serialisation use case.
How do you navigate restrictions in certain countries with regards to storing private data?
Kezzler avoids storing personal data, instead if required, we use de-identified references. Another problem can be moving data out of a country, in the case of the PRC for example, in which case our system guarantees that the data remains within a particular jurisdiction by using appropriate hosting mechanisms.
What is supply chain management?
Supply chain management at its core consists of the monitoring and management of the entire sequence of steps leading from the sourcing of ingredients and packaging of a product and its creation to the point when it is sold in retail.
What is brand protection?
Brand protection refers to the business practices and solutions which are put in place in order to guarantee the protection of a brand's trademarks, patents and copyrights. Such actions help to protect brand revenue, equity and reputation.For example, an anti counterfeit label or a system guaranteeing the provenance of the ingredients inside a product are brand protection solutions.
Contact us
Kezzler offers flexible, scalable and future proof solutions for unique, secure and traceable identities. Get in touch to learn more.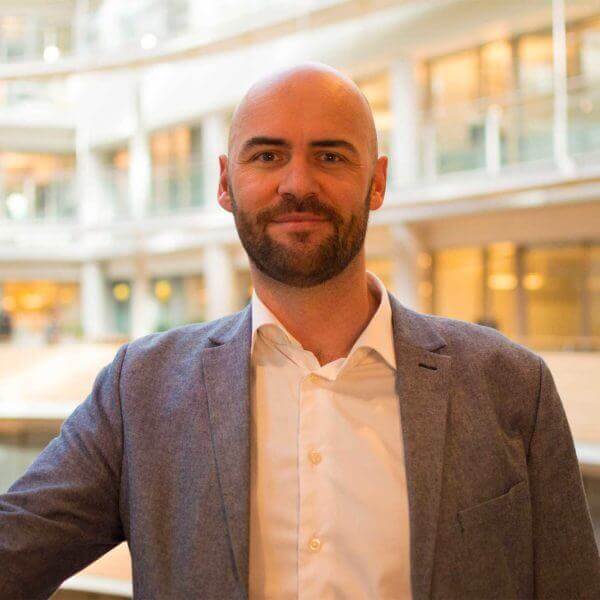 Piet de Vriendt
Sr. Business Development Manager
Solutions
Traceability platform, delivered as MSaaS