About Us
It all started with a bolt
For Kezzler, an accident sparked innovation. In 1989, a fatal plane crash outside of Denmark killed all on board, the cause: counterfeit bolts that could only bear about 60% of their intended breaking strength.
Kezzler deploys its patented serialization technology to help clients meet challenges from counterfeit goods and unauthorized distribution, to track- and traceability concerns and consumer engagement.
When the founder of Kezzler Magnar Løken read about this preventable accident, he was determined to find a solution which would ensure that such a tragedy would never happen again. There were already solutions in the market, but he approached the problem from a technological and digital perspective.
The idea that he came up with back in 2002, is still the driving foundation upon which the company is built today.
By placing a unique code on each individual product, it is possible to trace each product back to its origins and to provide proof of authenticity. With a background in cryptology, Magnar came up with a system where it was not necessary to store the code. Creating a very secure and scalable solution that is well suited to high volume products but can also be easily implemented for higher-tier products such as luxury goods.
We are proud of being an innovator in what has now become a global industry
About Us / Message from Kezzler CEO
We can't predict the future but we can prepare for it
Innovation has always been at the heart of Kezzler, using technology to find smarter ways to solve real-world challenges while delivering added value to brands, consumers and society at large in a sustainable manner.
Our journey started with combating counterfeit bolts for aircraft and the core of the solution, product digitization and traceability, still forms the foundation of what we do today.
Over time, we have seen the application areas for our technology expand and diversify as governments, brands and consumers have become increasingly aware and educated to the value of authentic, transparent and connected products.
The drive for product transparency is now coming from all sides of the supply chain: from Governments implementing legislation to protect consumers and taxes, Consumers expecting safe, sustainable, and connected products, and Brands who are willing to invest to increase sales, improve supply chain efficiency and control, and be compliant. Rather than being a novelty, product traceability can now be seen to be a necessity.
As a pioneer within our field, Kezzler has chosen to remain an independent level 4 enterprise solution provider, while offering integrations towards leading specialized factory vendors (L3-L2). This single-purpose mindset has allowed us to develop and patent technologies for unique ID management and its use cases at scale. A data management platform independent of factory systems, packaging providers, loyalty programs, etc. provides great flexibility and agility to our customers. Whether looking for a best-of-breed solution, a one-stop shop consortium or building in-house, Kezzler´s flexible and modular solution is easy to integrate into new proprietary or existing IT solutions. 
Despite nearly two decades of extensive research and development, we continue to look ahead to the future. I am proud to be part of a growing, international team that shares my passion and commitment to using innovative thinking to turn every product into a new channel for information and interaction. By tracking and collecting data across the entire product life cycle in one place, Kezzler enables brands to eliminate data silos, reducing the time and cost from data to unprecedented valuable insights across the whole organization. 
Recent events have reminded us that although we can't predict the future, we can ensure we are best prepared to meet the changes we know will come.  The certainty of change led us to create a platform that is agnostic (system, carrier, code, cloud, application) in design. By not being tied to existing or current technology preferences, companies can create future-proof solutions that can fully exploit the opportunities created by the Internet of Things (IoT) and Industry X.0.  
As supply chains, consumer expectations, manufacturing technologies and methods and the product life cycle continue to evolve, we will continue to remain at the forefront of what is now a global industry.  Our traction is well demonstrated by the caliber of our partners and we continue to build and develop our ecosystem so that we can deploy our technology quicker into a more comprehensive supply chain management solution. 
After 20 years, we firmly believe in our mission to build a world of authentic, transparent, connected products. Our instincts were right, and over the years, many people have joined our cause working towards safe, compliant, and transparent supply chains. We enjoy what we do as the value created is clear to see.  The rewards are not limited to just our clients but extend to consumers and the creation of a safer and more sustainable future for us all
Contact us
In the push for digitalization of individual products, Kezzler offers flexible, scalable and future proof solutions for unique, secure and traceable identities.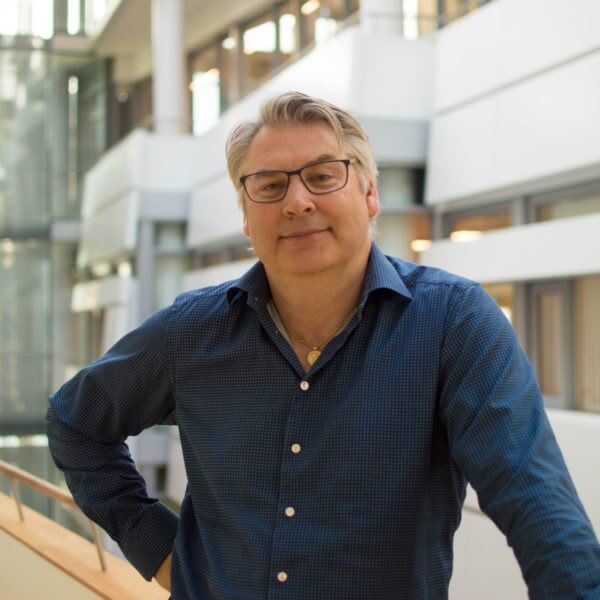 Magnar Løken d.y.
Founder and Head of IP
Partners
Let's solve problems
– together