Industries / Apparel
Sustainable, circular and transparent supply chains for apparel
Achieve deep cost reductions and new revenue streams by digitizing apparel with traceability technology.
Kezzler provides technologies proven to help luxury, fashion, and sportswear apparel brands become more transparent. With traceability, brands gain visibility into their complex supply chains and apparel life cycles, comply with circularity mandates and create potential one-on-one relationships with every customer.
Digital ID Webinar Series: Fashion
2023 will see broad adoption of Digital ID in apparel. The drivers are regulatory pressure from the European Green Deal, new consumer engagement opportunities, item-level supply chain visibility, and the constant pressure to reduce cost and increase quality.
This webinar series will discuss how Digital ID helps all those, exploring business cases, technology, and real-world examples.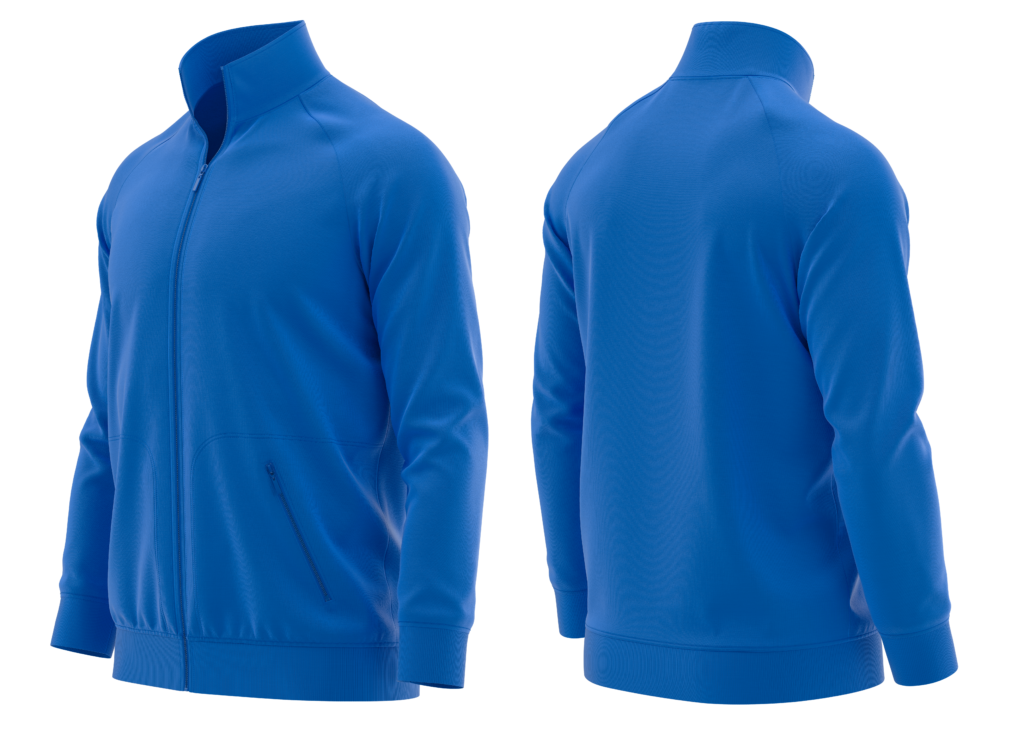 Dress up apparel with digital identities
Over 150 billion garments are manufactured every year. Traditionally there is not much real-time visibility into the densely complicated supply chain of growers, processors, mills, factories, 3PLs, distribution centers, warehouses, and stores that make up the apparel supply chain.
Traceability technology makes interaction with garments possible, ensuring that connected products start at sourcing or manufacture and continue beyond the moment of sale.
Fulfill EU Digital Product Passport requirements
Under the terms of the EU Green Deal, smartphones, clothes, and furniture will have to become longer-lasting and easier to repair and recycle in order to gain access to the EU market. Part of the new regulatory environment will be the Digital Product Passport (DPP), which will contain a unique product identifier, product manufacturing, use, and recycling information, accessible by a data carrier such as a QR code.
Kezzler provides the best solution framework for the upcoming EU Digital Product Passport regulations and associated requirements to report on unsold goods.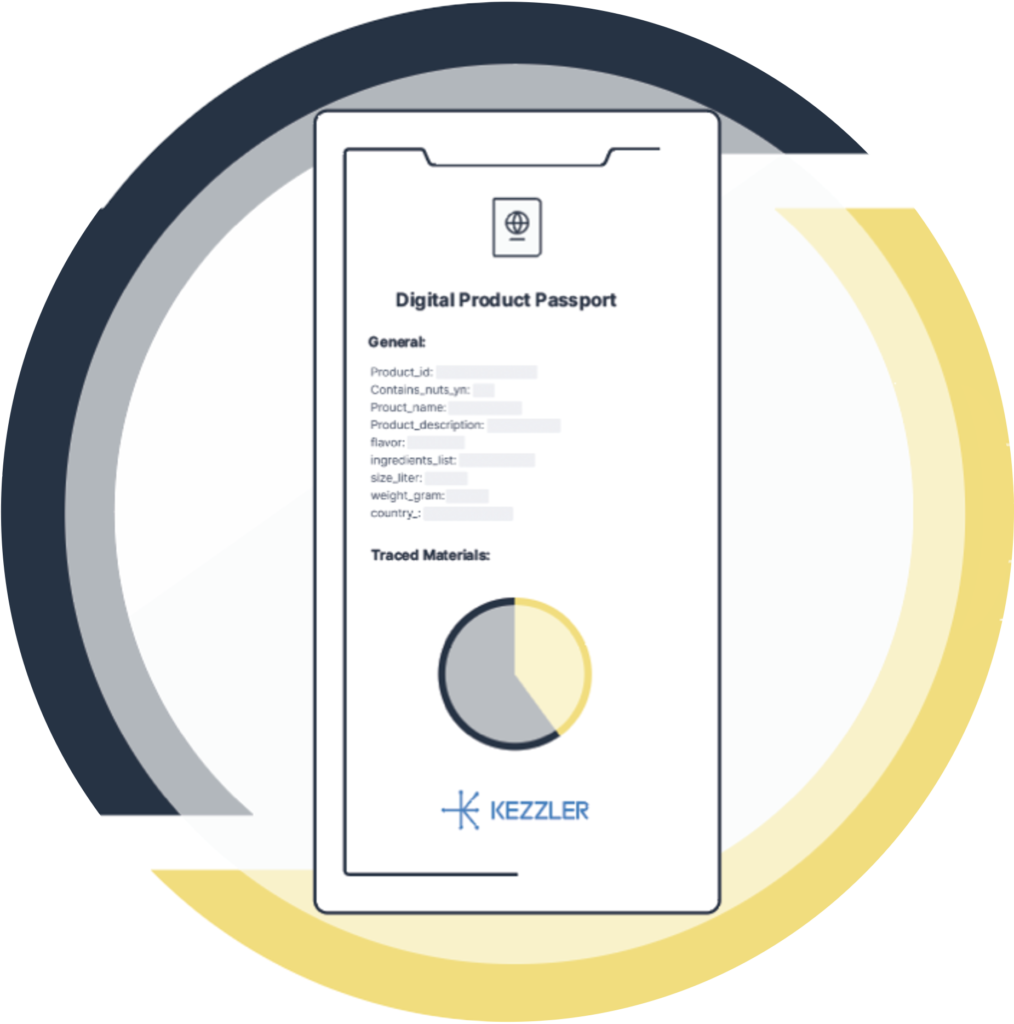 Power product digitization platforms
Product digitization technology lets brands associate a unique digital ID to each garment at the point of manufacture. The digital ID maintains a connection between the brand and the garment from the moment raw materials arrive at a factory from the farm to a shopper selling a pre-loved garment on an online marketplace. That connection helps deliver eight key areas of measurable value for brands:
Gain factory insight
Outsourced manufacturing is the norm in the apparel supply chain, which brings cost and operational wins, but also introduces risk. With minimal impact on productivity, Kezzler adds a process step to the production line that associates each garment with its unique cloud-based digital ID for real-time visibility of factory activity, which creates multiple areas of value, such as purchase order reconciliation and minimizing risk.
Trace provenance of materials and labor
Understanding the source of raw materials or the working conditions in a factory is no longer a nice-to-have. Consumers demand transparency, and the EU DPP will likely introduce a requirement for including provenance data for connected apparel. At the same time, forced labor prevention is a hot topic, and brands must demonstrate that their materials are free from forced labor or face stiff penalties.
Kezzler works with the world's leading providers of provenance data to manage the complexity of recording and associating compliance data on raw materials and working conditions, and associating that data with individual garments. Scanning a Kezzler Digital ID on a physical garment can deliver access to certified data on origin, materials, cruelty, and sustainability.
Check authenticity
With 90%+ of apparel production now outsourced, and 40%+ of sales now taking place online, the opportunity for counterfeiters is greater than ever before. Legal action alone is not working against a flood of fashion fakes estimated to be worth USD 4.5 trillion, of which 70% are luxury brands.
A Kezzler Digital ID associated with a data carrier in the garment itself – a QR code on a label or an in-seam NFC tag – can help, carry authenticity information to consumers.
Prevent grey market diversion
Grey market, or parallel importing, refers to a practice where sellers take advantage of the varying pricing strategies and taxation requirements for (usually luxury) products across different regions in order to get certain attractive products to those who want them for less.
A Kezzler Digital ID with routing data can provide diversion data to the many brands that aim to discover which distributors, wholesalers, and factories are diverting products to the 'wrong' market.
Create dynamic experiences
All products will themselves be their own digital channel – a connection between the brand and the person with the product in their hands. Context-based scanning, where the act of scanning a code triggers a process that checks attributes, such as the location of the scan, the time of day, the device, how many times the code has been scanned, potentially the demographics of the person scanning if they have chosen to share them – all of these and more can be used to tailor the consumer experience.
The concept of interacting with physical items reveals the enormous potential for registration, warranty, returns, repurchases, refills, loyalty, and recycling.
Take advantage of first-party data
First-party data is one of the most valuable pieces of information in a marketer's arsenal. As a result, most brands invest in research to understand their customers. As cookies have come and gone, brands have moved back toward traditional market research.
With Kezzler, first-party data collection enables observing rather than asking. Digital ID data allows for seeing who interacts with products, where and when that happens, and why some calls to action work better than others.
Grow the secondary market
Circularity in apparel depends on the growing trend of branded "re-commerce". Today, trillions of garments hang at the back of billions of wardrobes, no longer worn. Simplifying the resale and – critically – proving the authenticity of these items helps reduce waste and bring products back into use that would otherwise end up being recycled.
At the more luxury or collectible end of this market, a brand-new revenue opportunity exists for brands. As we move into a world where it is more common for a product to be registered to an individual, the transfer of that registration to someone else through a secondary market sale brings a new moment where brands can add value.
Kezzler can support brand authentication services that create opportunities for royalties and commission as well as first-party data collection.
Contact us
Get in touch to learn more about the possibilities of digital identities in the retail and apparel space.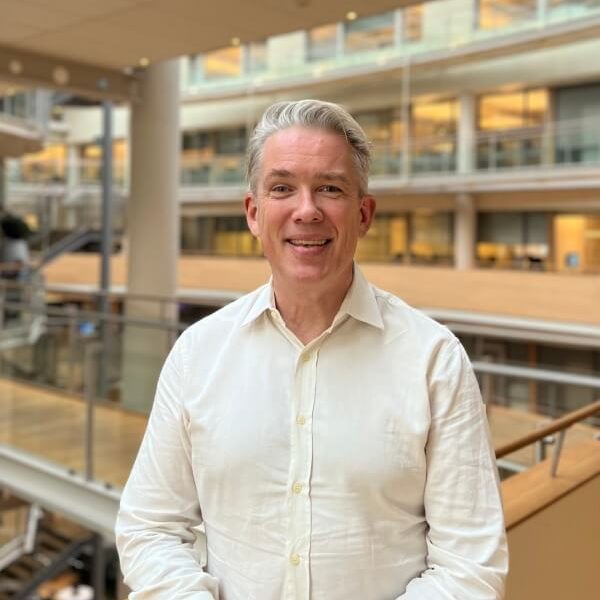 Cyrus Gilbert-Rolfe
SVP Retail & Apparel