Gain transparency and overcome rampant food fraud and unsustainable food sourcing, production, and distribution practices with traceability technology
What is good food? Obviously, people have their preferred tastes, but when we reduce the question to its essence, a number of factors create a definition of good. Many would define good food as food that is safe and nutritious. The United Nations' Good Food For All initiative defines good food as a resource that "strengthens our communities, powers our economies, and protects our planet". Creating good, safe food is starting to mean food that is sustainably produced, responsibly consumed, and with minimal waste. Each of these attributes relies on reshaping how food companies, governments, and consumers think about the actual cost of food across the entire supply chain – from raw materials and ingredients on a farm or in the sea to the end consumer preparing and eating the finished product.
Ensuring food safety and security demands changes in the food supply chain – including how food is grown and produced, sourced, shipped, traced, and consumed. Food ingredients and products cannot be labeled "good" without providing unprecedented levels of transparency into their provenance, journey, authenticity, and safety.
Rethinking trust in the food system and confidence in food products
We live in a time during which food fraud runs rampant when opaque and unsustainable supply chains carrying foodstuffs from all over the world are choked by inefficiencies, and visibility into the supply chain is fragmented. All the while, government agencies, and regulatory bodies are cracking down on food producers to safeguard food safety through regulatory compliance and food labeling rules. And, perhaps most of all, consumers have begun to demand transparency into their food's authenticity, safety, and sustainability to make more responsible choices and avoid the risks of foodborne illness and fake foods. Companies throughout the food industry need to respond with food traceability initiatives that will fuel their ESG goals, help them comply with regulations, and empower consumers.
Stamp out fraudulent food
Food fraud, according to the European Union's agri-food chain legislation, is "any suspected intentional action by businesses or individuals for the purpose of deceiving purchasers and gaining undue advantage therefrom". Economically motivated food adulteration or food fraud for economic gain not only creates market conditions in which consumers cannot trust that they are eating what they pay for but also cannot trust that what they are eating is safe. Whether it's the horsemeat scandal in Britain in 2013, which damaged consumer confidence and retailer brands affected by the food fraud incident, or something more tragic, such as the infant formula tragedy in China during which melamine-laced milk products created a national food safety emergency, food fraud is big and potentially lethal, business.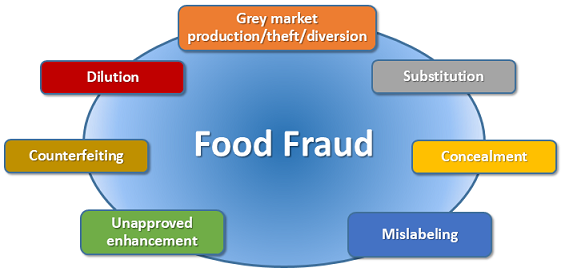 Whether it's counterfeit seafood (of all types) or one of a growing list of foods that are increasingly susceptible to food fraud, such as vanilla, olive oil, maple syrup, honey, saffron, meat, milk, or any number of other food products, food counterfeiting is a global problem that has reached new levels, damaging food suppliers, processors, and consumers.
In addition to financial losses, estimated to affect at least 1% of the global food industry at as high as USD 40 billion per year, food crime is both a food safety issue and a brand protection crisis waiting to happen. Food companies face brand reputation and liability issues while consumers experience everything from overpaying for food items that are not genuine to suffering health consequences from unidentified allergens or hazardous additives in the fraudulent food products they consume.
The 2020 EIT Food Trust Report, which surveyed consumers about their confidence in the integrity of food products, asked consumers how much they trust in the authenticity of food products in the markets they live in. Overall only 40% felt that the food products they bought were authentic. This perception can be changed with the implementation of traceability and product digitization.
Traceability technology for food can play a role in counteracting food fraud, and as regulations pertaining to food safety and authenticity expand, traceability will become a requirement. The US FDA has, for example, expanded its Food Defense division, ramping up its detection and investigation into fraudulent and inauthentic foodstuffs.
Revamp food supply chains and boost visibility and efficiency
Supply chains are undeniably complicated and become more so when considering consumer demand for fresh foods and produce all year round – even those items that are not local or in season. A basic model of a food supply chain includes sourcing, production, processing, packaging, storage, distribution (at the wholesale level), and retail distribution to consumers. Any link in this chain has the potential to break, particularly when two of the biggest problems facing food supply chains are poor communication between and among the actors within the supply chain and a lack of visibility into the entire supply chain.
For example, without comprehensive supply chain visibility, it becomes much more difficult for an actor in the supply chain to identify and issue a targeted recall for specific food items. And communication issues may slow down recalls, making them less efficient and effective.
Traceability, and by extension shared traceability standards (i.e., standards dictating what kinds of data must be collected and included with specific products), and data-sharing standards, contribute to solving both problems.
Ramp up visibility for food sustainability
Sustainable food – and ensuring the safety of food – is only possible with complete visibility into where food comes from, how it is produced, and what happens to it along its journey through the supply chain. While consumers want visibility and transparency, and seven out of ten consumers report a willingness to pay more for food for which they know the origin, according to the Norwegian Seafood Council, only 30% of European consumers actually have confidence that their food is produced sustainably and ethically, according to an EIT Food Trust Report.
Again, traceability provides the foundation for food safety but also creates a more robust and predictable food supply chain, helping to predict demand, understand and redirect inventory in real-time, and monitor and improve quality.
Empower consumers with choice and confidence
Most of all, the idea of good food is built on consumer trust and confidence. Underpinned by clarity on global food safety initiatives, public health and food safety regulations, including track and trace regulations, and a commitment to transparent ESG activity, consumers gain visibility into their food quality and food sustainability and feel empowered to make informed food choices based on the trust traceability enables.
Make good food visible with traceability technology
In 2020, the United States Food and Drug Administration officially recognized the challenges of food safety with its initiative, the New Era of Smarter Food Safety. Its blueprint called for a clear need for the tracking and tracing of food, setting goals for enhanced traceability, better predictive analytics, rapid response to outbreaks, reductions in food contamination, and the development of stronger food safety cultures overall. The US FDA launched a Food Traceability Challenge to seek out technology solutions to achieve end-to-end traceability – from source to table – throughout the food safety system in support of the smarter food safety program.
In 2021, Kezzler was named one of the winners of this challenge, helping to create a traceable food system with traceability technology and connected food packaging at its core.
Leveraging item-level track-and-trace capabilities
Leveraging item-level track-and-trace capabilities to gain end-to-end visibility and collect valuable data from every touchpoint in the supply chain will drive the future definition of good, safe, and trustworthy food. Kezzler has been a traceability leader in the end-to-end food supply chain, enabling traceable food packaging and facilitating the ability to account for food ingredients from their source. For example, powering the industry's first smart packaging solution for one of the world's largest dairy conglomerates, FrieslandCampina. By providing grass-to-glass global traceability services for their top infant formula brand, FRISO, Kezzler has been at the forefront of food traceability, food safety, anti-counterfeiting efforts, and the creation of the building blocks for deeper consumer engagement and trust.
The complex global food system makes up nearly 10% of the world's GDP and employs 1.5 billion people. Global food security will also depend on sorting out the challenges of and managing the food supply – and its component parts – transparently. Traceability is at the heart of securing the future of the food supply chain.
Discover more about the Food Safety Modernization Act (FSMA) section 204 rules for food traceability.
Contact us
Let's talk about how you can leverage item-level track-and-trace capabilities to gain end-to-end visibility and collect valuable data from every touchpoint in the supply chain.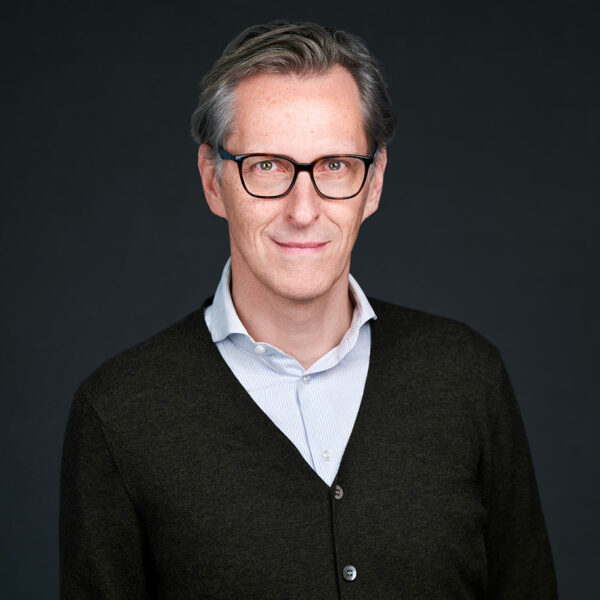 Eric Lequenne
Business Development Director Partnerships