Consumer concern will drive renewed demand for product traceability and supply chain visibility
I've had a very fortunate life but the biggest blessing I've ever received is being a father to three amazing kids. Two of my children, however, required specialized formula as their main source of nutrition – so as a parent who's been there, I understand first-hand the anxiety and struggle that American parents have experienced over the last months.
As we all know by now we've been in the grip of an acute infant formula shortage, which has been front and center, grabbing headlines and stoking concern across the United States. Out-of-stock rates in certain parts of the country hit 45%, bare shelves in stores across the nation became a not-uncommon sight, and, when inventory is available, purchase limits were put in place at the retail level, according to reporting from The Atlantic and The New York Times.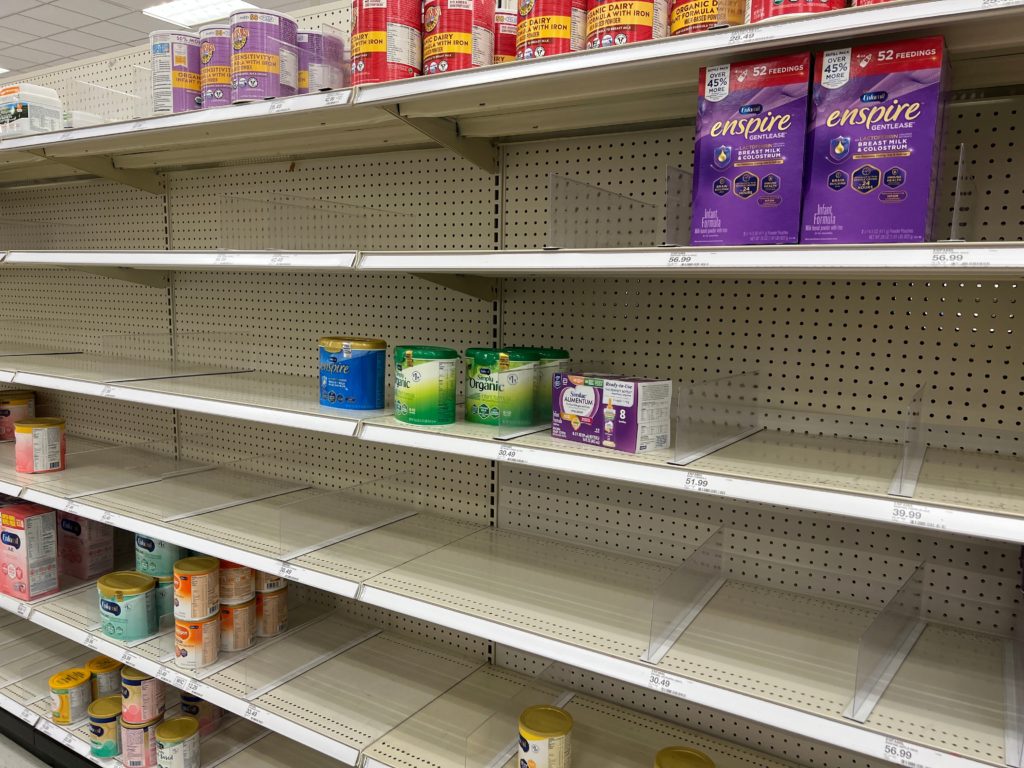 The shortfall stems in part from pandemic-related supply chain disruptions and greatly intensified with the US Food and Drug Administration's (FDA) closure of a Michigan formula-production plant following an FDA investigation that hypothesized a link between cronobacter sakazakii infections in infants and the formula produced at their facilities. The factory closed in February 2022 and a voluntary recall was initiated, leading to the acceleration of severe shortage conditions. Even with the reopening of the affected factory and a range of emergency measures in place, it will take time to reach a level of normal market conditions.
A number of measures have been introduced to ease the problem, including a combination of lowering trade restrictions to allow for the import of formula from abroad, the mobilization of US military resources to help with transport, and the invocation of the Defense Production Act to make suppliers prioritize and redirect needed ingredients to formula manufacturers before filling other orders.
We'll dispense here with the wider ramifications of the issue to center on how technology (traceability in particular) can assist in predicting and preventing these kinds of emergencies.
The infant nutrition and baby formula industries have long battled problems on a global level, ranging from food fraud and product tampering to product diversion and supply chain disruption, which has led to a debate about government regulation for baby formula, brand reputation, and protection challenges, repeated efforts to win back parents' trust and, least but not last, – and relevant to our discussion – expanding the digitization of supply-chain information to assist in recalls, quality assurance, and consumer confidence.
Supply chain visibility: A formula for trust
The bottom line is trust. During this baby formula crisis, anecdotal evidence showed that consumers tried to identify products at retail outlets to ascertain their provenance and safety, and for the most part came up empty. Their trust is already shaken, not knowing whether they can trust the formula they have purchased, whether their particular formula is part of a recalled batch, or whether they can easily find a replacement for their child. At the same time, brands struggle and need to find ways to restore this trust – both at the consumer and retail levels, while in some cases regulatory bodies may struggle to gain an accurate picture of the situation on the ground, further eroding public trust.
Eventually, as with most recalls, consumers were notified to enter a printed serial number on a website. But as is often the case with such programs, product information is minimal at best and never accessible on demand. It requires a call to action, increases engagement friction, makes parents jump through hoops to find information on a critical product, and in an interconnected digital world, it harks back to a bygone pre-digital era. In my opinion, this does little to leave the average consumer with higher brand trust. Recent Social Science Research Network research found that "…increasing visibility always strengthens consumer trust. Also, opportunities exist for a trust-driven revenue benefit (due to greater visibility) when consumers are highly prosocial or have low general trust beliefs…; … Our results underscore the crucial role that supply chain visibility plays in engendering consumer trust."
So how can we change this? I remember during a particularly concerning episode when my eldest got sick after consuming formula, my wife agonized about whether or not she had just fed him a tainted or possibly counterfeit product. She kept turning the tin over and over again looking for ways in which she could find more information about it. Once our son's condition improved and her concerns subsided she asked me – knowing what I do for a living – why baby formula brands wouldn't just put a QR on the product for parents to check. Any concerned parent could just scan the QR and in an instant know where, when, and how the product was manufactured and whether it is subject to a recall.

I told her it turns out that some of them do: I am proud that Kezzler works with Royal FrieslandCampina to provide a true grass-to-glass traceability solution for its baby formula, FRISO, which enables unique QR-code-based traceability throughout the entire supply chain and provides access to detailed product information. I am not looking to toot our own horn, but simply to highlight that such digitization initiatives exist. The United States seems to have sadly lagged behind such product digitization efforts, perhaps as a result of pervasive consumer trust in the safety of our products.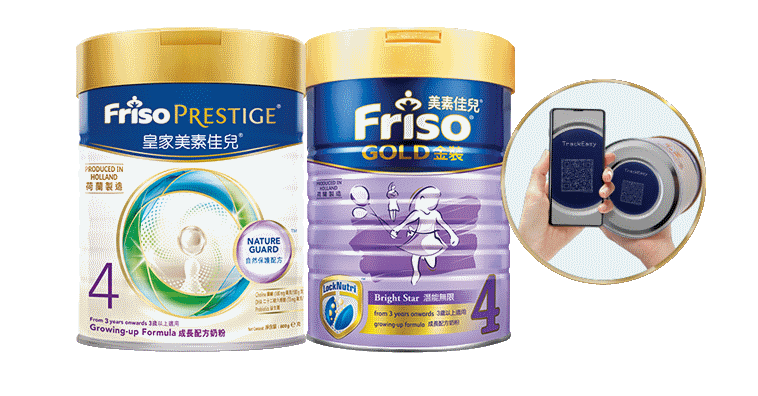 China's experience is a case in point: the 2008 melamine contamination tragedy changed Chinese regulations, leading to China becoming one of the only countries in the world where baby formula's traceability is mandated by law. Despite the Chinese government's actions, the crisis continues to have repercussions, as many parents – almost 15 years after the crisis – refuse to trust local infant milk products. This illustrates both the difficulty of winning back consumer confidence and the need to act quickly in securing a safety-first approach, both in terms of government oversight and regulation and in terms of manufacturers taking steps and adopting appropriate technology for individual unit-level traceability. As a result, providing enhanced product information on-demand via a QR code is now commonplace for Chinese infant nutrition products.
Supporting end-to-end traceability for safe, transparent infant nutrition
For companies trying to (re)build trust with consumers, product digitization initiatives can offer detailed information on the provenance, and the end-to-end product journey, integrate quality assurance and the digital testing certificates that underpin the authenticity and safety of baby milk formula products. For consumers, gaining access to this kind of detailed, accurate information on formula products, and up-to-date recall information provides peace of mind while fostering trust and brand loyalty, which in turn generates quantifiable returns to the brand owner.
I would highlight that for regulatory agencies, digitization, and unique product identification will likely need to form the basis of companies' ability to comply with stricter regulations, should they decide that infant nutrition needs levels of visibility and transparency that resemble those associated with medical devices and pharmaceuticals. Supporting item-level serialization can make recall efforts faster and more efficient, giving companies complete supply chain visibility and control, enabling the ability to trace each individual product back to its source.
In addition, transitioning to standardized product identification and enhanced supply-chain visibility requirement will allow either the aggregation or querying of distribution data at granular levels but on a national scale. If there is something we've learned from the Covid-19 pandemic in this space is the importance of accessing vast amounts of information to mitigate disruptions and palliate crises, such as this one.
This agenda will require technical solutions for implementing product digitization and traceability to aid in guaranteeing product quality, safety, and authenticity. Full product and supply-chain digitization is not science-fiction: the technology exists today to enable product transparency and neutral, trusted information through serialization and traceability. We, along with our industry friends and regulatory partners, are working to build the framework to make this possible. For example, the expansion of EPCIS 2.0 will allow supply-chain participants to share a richer universe of product data with each other. GS1 has also defined 2027 as the sunrise date to transition to accepting its Digital Link standard at the point of sale. Digital Link combines all the advantages of the venerable UPC with the interactivity of a QR code: this represents a golden opportunity for manufacturers as American consumers will increasingly demand connected packaging and digitized information.
I would also be remiss if I did not point out that the FDA is diligently working to inject more technology under the banner of its New Era for Smarter Food Safety. Digitization, connectivity, and tech-enabled traceability are central to the concept.
The current crisis has highlighted the need for increased visibility in the infant nutrition space: there is without a doubt not only a demand but a requirement, to transition to a new paradigm of connected packaging that will aggregate and parse digital product data all the way from production to consumption.  
Get the details – explore the full FRISO case study.
Contact us
If you're ready to discuss serialization and traceability in your own projects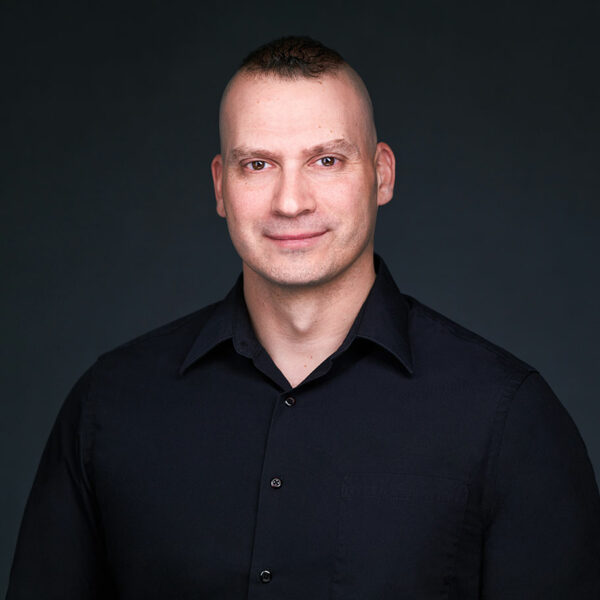 Frederic Clulow
General Manager Americas