News /
Kezzler and Syntegon
Oslo, Norway & Waiblingen, Germany, April 29, 2021- Kezzler, the world-leading cloud-based Level 4 traceability solutions provider, and Syntegon Technology, a leading global Level 1 to Level 3 process and packaging technology provider, today announced the creation of a new partnership for product digitization and traceability.
This non-exclusive partnership brings together combined expertise and experience across multiple industries.
The partnership will offer customers increased convenience through the flexibility to choose complementary best-in-class solutions to effectively implement their product digitization and traceability strategies with minimal operational burden.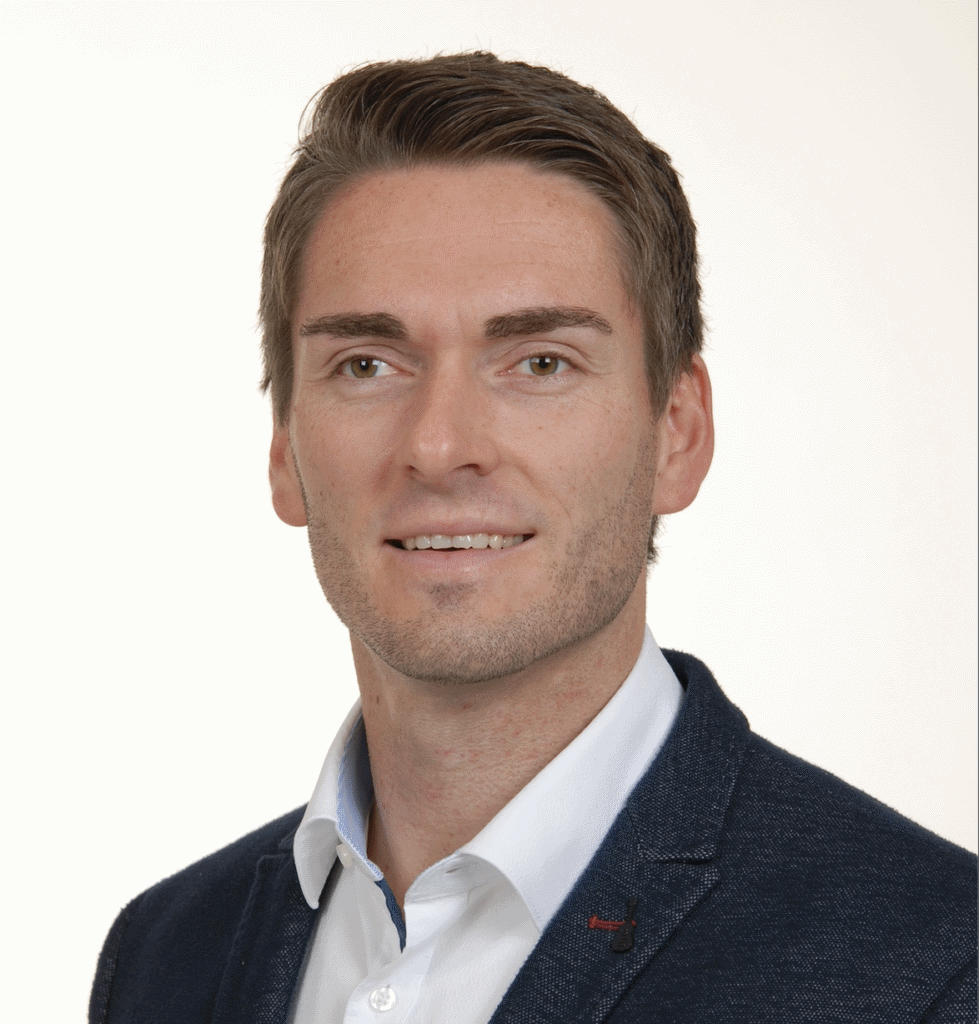 "We are excited to bring this partnership to the market. By each party focusing on their corresponding core competencies with a proven interface between the two systems, customers can select the best vendors for each area of application" – Matthias Heinrichs, CSO Syntegon Cartoning – Track & Trace GmbH

Through the partnership, customers have the freedom to select vendors suited to their requirements, rather than be constrained by vendor lock-in between IT and OT.
The interoperability of the two systems ensures faster implementation times, delivering transparent, compliant and secure supply chains creating value for both the business and consumers.
Responding to a pull from consumers, brands and governments
The drive for product traceability comes from all sides of the supply chain. Governments are increasingly implementing unit-level traceability legislation to protect consumers from counterfeits and secure taxes while conscious consumers have a new set of demands and expectations around brand transparency and access to product information. Recent events have accelerated the adoption of digital technologies with brands seeking flexible and scalable traceability solutions to improve supply chain efficiency and control, ensure regulatory compliance and offer new opportunities to engage with consumers. 
The Kezzler and Syntegon partnership lets brands seamlessly track and trace products from creation to consumption, gaining deeper insights into the product journey and the entire product life cycle. Each product is given a unique, secure, and traceable identity (UID) through a QR code or any other preferred carrier. A digital twin of each product is created in the cloud where data associated with the product is stored, eliminating data silos by creating end-to-end visibility in one place. Brands have access to highly structured data sets linked across production, distribution and consumption. Real data and insights can be used to proactively resolve issues related to product sustainability, production efficiency, regulatory compliance and risk.
Benefits beyond supply chain transparency and compliance: connecting with consumers
The benefits offered by the partnership go beyond process and supply chain transparency. Digitizing products empowers brands to deliver an enhanced, personalized, and context-aware consumer experience seamlessly across multiple sales channels and geographies. Through the UID on the product, brands can share more information directly with consumers than is possible through a typical label. Reinforcing product transparency helps brands efficiently stop counterfeit products and unauthorized distribution by simplifying the verification of authenticity for all stakeholders. Connected products present brands with new opportunities to capture valuable last-mile data helping to build consumer trust and loyalty while protecting brand revenue and reputation.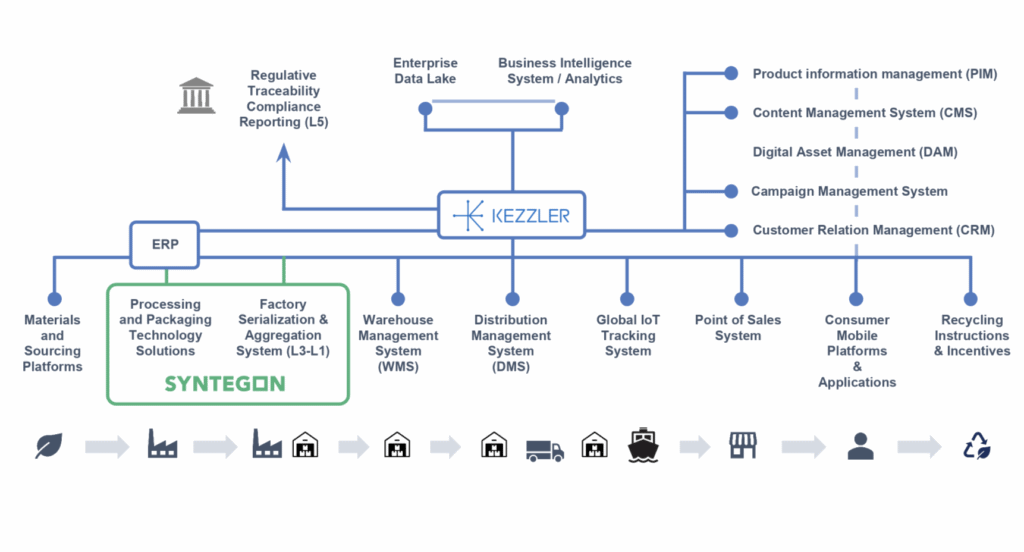 Two pioneers
As pioneers in their respective fields, both parties are able to draw on decades of experience and knowledge. Proven interfaces can be quickly integrated into different organizational environments and the combined portfolio is both modular and flexible. Companies can start with a simple solution, such as basic product authentication, and scale up to high volume, high complexity global traceability solutions through additional use cases.
Both parties are able to draw on decades of experience and knowledge.
By utilizing proven GS1 EPCIS messages, Syntegon´s CPI Level 3 Suite is easily integrated with the upper Level 4 Kezzler cloud-based enterprise system. Furthermore, both companies are able to offer solutions for shop floor digitalization and supply chain management beyond classical Track & Trace. Proven and standardized interfaces like OPC UA or Open-SCS are also in use for these solutions.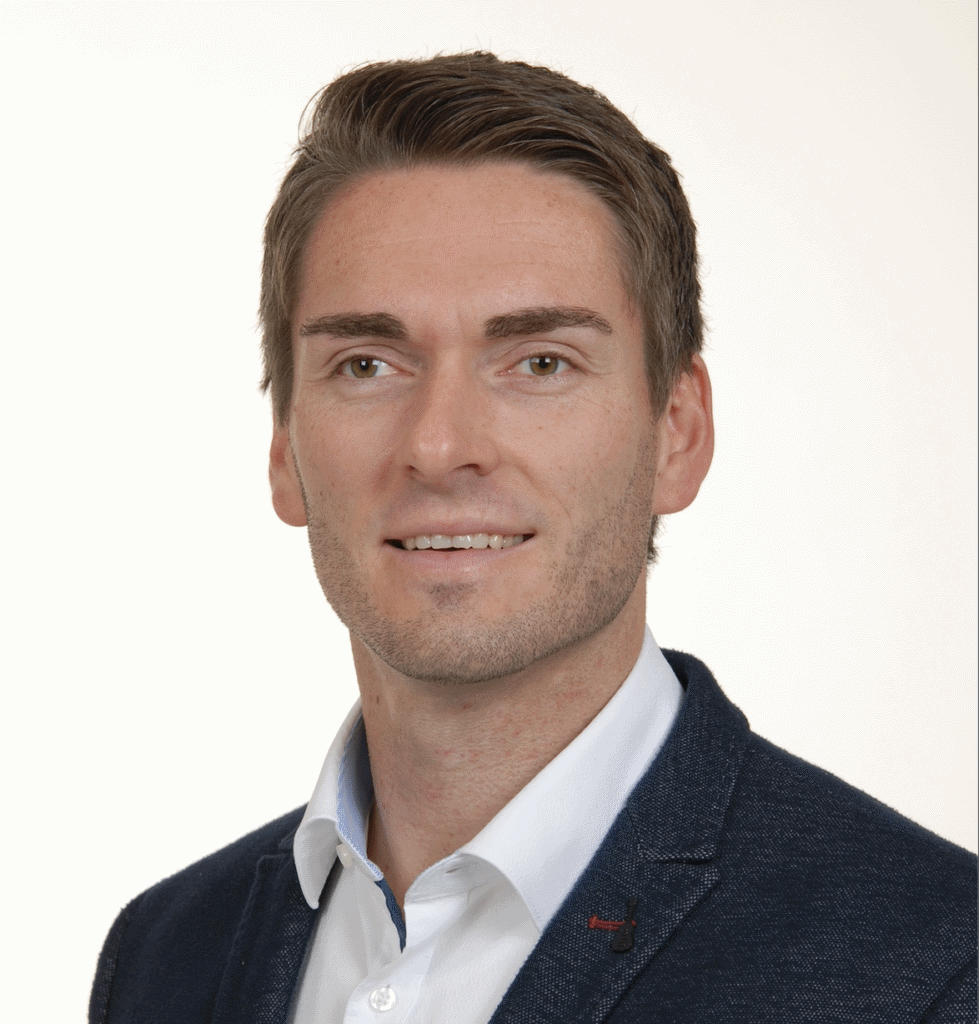 Matthias Heinrichs, Chief Sales Officer (CSO) at Syntegon Cartoning – Track & Trace GmbH:
"Syntegon has a wealth of expertise and knowledge in the area of Track & Trace for more than 20 years and is a member of the Steering Committee of the Open-SCS working group. The company not only manufactures machines and equipment for serialization and aggregation, but also offers the corresponding software for Level 3, Line Management and a comprehensive Industry 4.0 portfolio.

While Kezzler is covering Level 4 and 5, Syntegon is covering Level 1 till 3. This best-of-breed approach delivers an optimal solution, combining decades of expertise and experience. We invite all interested customers to our CATT – Center for Advanced Track & Trace in Waiblingen near Stuttgart in Germany, where we have not only a Level 1/2 demo line for product serialization, case and pallet aggregation but also a Level 3 systems for Serial Number and Master Data management with interfaces to upper systems."
Product traceability across the entire product life cycle is essential in securing full supply chain visibility and control.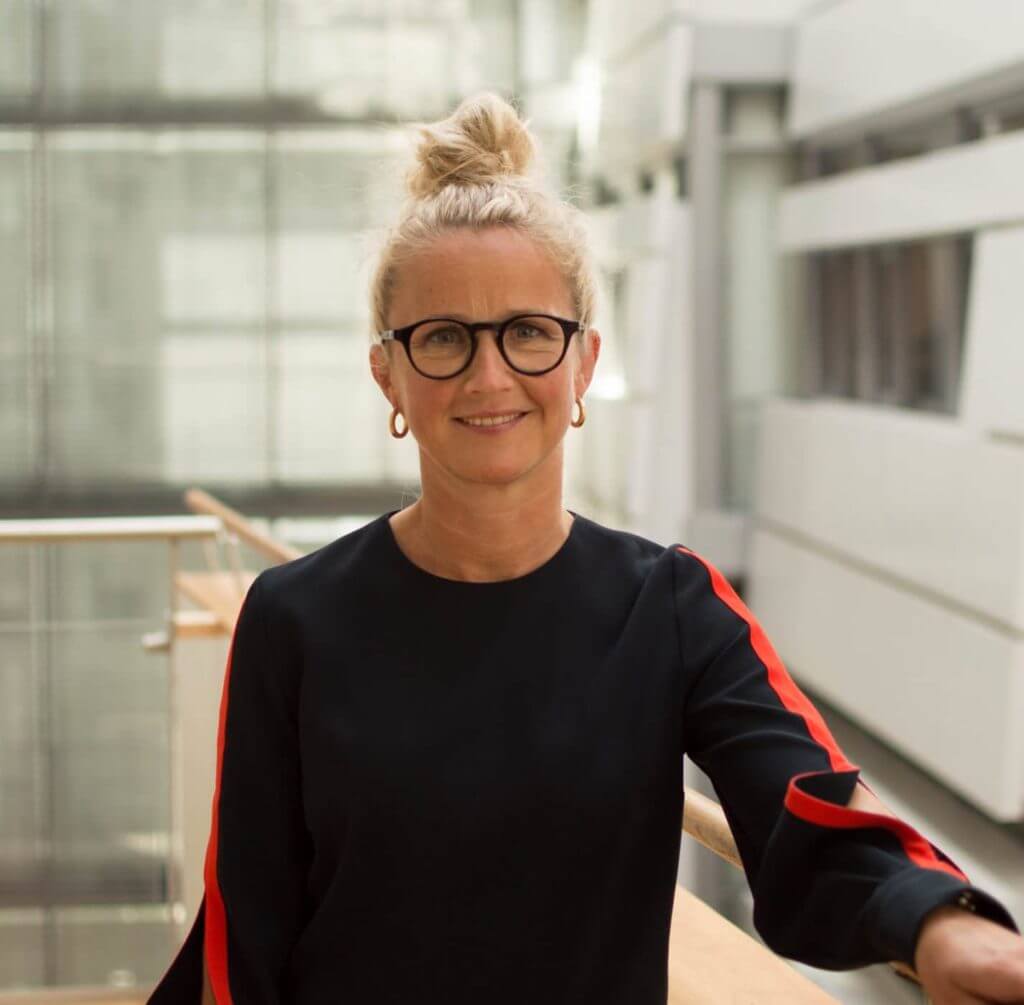 "As an independent, specialist provider our flexible platform includes working integrations towards other IT systems to ease the time, cost and complexity of solution implementation for clients. The proven integration between Kezzler and Syntegon systems pulls on the unique strengths and expertise of both parties so that brands can fulfill the growing demands from governments and consumers to provide authentic, transparent and connected products.
Product traceability across the entire product life cycle is essential in securing full supply chain visibility and control. In addition, it presents brands with new ways to share information directly with consumers, leading to greater trust and longer-lasting relationships. The scalable and agile system architecture is able to meet changing regulatory requirements and consumer expectations helping to protect against risk and safeguard brand revenue and reputation."
Link to article on syntegon.com.
About Syntegon
Syntegon Technology is a leading global process and packaging technology provider. Formerly the packaging division of the Bosch Group, the company, headquartered in Waiblingen (Germany), has been offering complete solutions for the pharmaceutical and food industries for over 50 years. More than 6,100 employees at 30 locations in more than 15 countries generated a total revenue of 1.3 billion euros in 2019. The portfolio of intelligent and sustainable technologies includes stand-alone machines, as well as complete systems and services. Fields of application in the pharmaceutical industry are the production, processing, filling, inspection and packaging of liquid and solid pharmaceuticals (e.g. syringes and capsules). In the food industry, the portfolio includes process technology for confectionery as well as packaging solutions for dry foods (e.g. bars, bakery products and coffee), frozen foods and dairy products – www.syntegon.com
About Kezzler
Kezzler makes every single product unique,traceable and interactive. For over 19 years unique digital Kezzler identities have helped solve real-world problems in a sustainable way in multiple markets and sectors. Kezzler provides a cloud-based traceability platform that brings value to brand owners by securing supply chains and elevating the consumer experience – www.kezzler.com
Further information: