Kezzler is delighted to have been named one of the five top serialization startups by StartUs Insights.
StartUs Insights analysed 400 serialization startups to determine the top five. StartUs Insights is the intelligence and innovation unit of StartUs, Europe's leading startup and innovation network.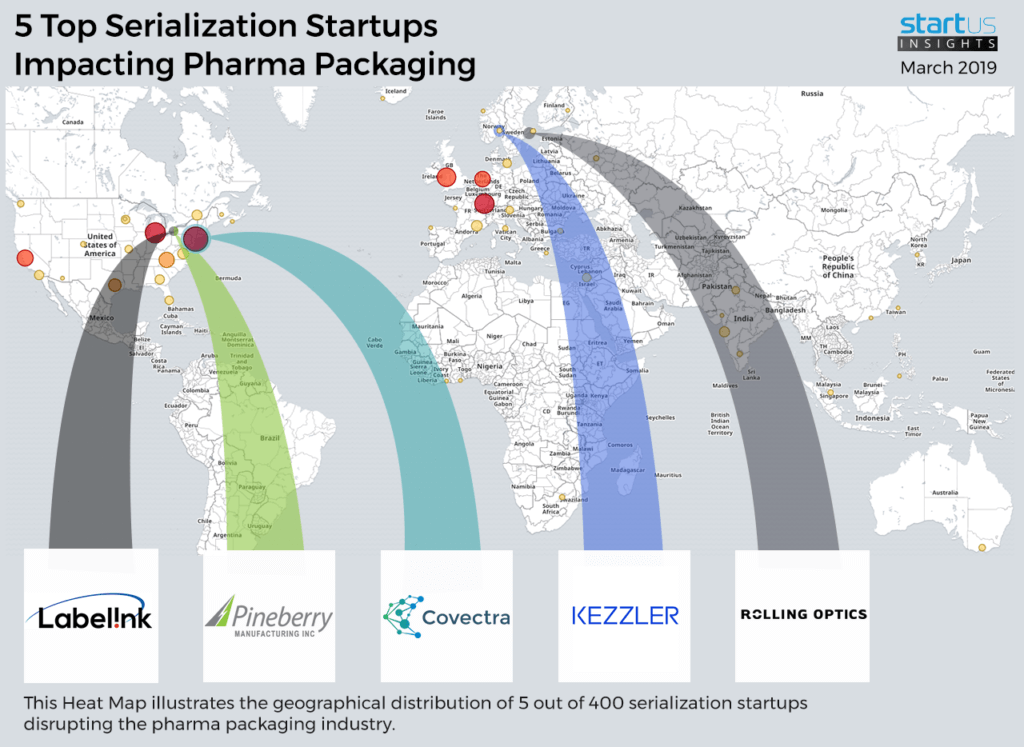 The recognition comes following an announcement by Kezzler that six billion products will carry unique Kezzler codes worldwide in 2019. Kezzler has been pioneering innovation in the industry for 16 years with the objective of delivering solutions to real world problems such as counterfeit goods and unauthorized distribution, changing regulatory requirements and the need to build consumer trust.
During this time Kezzler has recorded some impressive results. The firm recently recorded over half-a-million consumer interactions during a 24-hour period, peaking above 1,800 API calls per minute.
Kezzler has worked with brands including Pfizer Viagra in Asia, Reckitt Benckiser and Honeywell in the USA. By applying unique, secure and traceable codes to products, Kezzler offers solutions for the purposes of brand protection, supply chain visibility, consumer engagement or a combination of all three.
You can read more about StartUs Insights and how they went about evaluating 400 relevant solutions at https://www.startus-insights.com/innovators-guide/5-top-serialization-startups-out-of-400-in-pharma-packaging.