Brand Protection Solutions
Protect your brand against counterfeit products and unauthorized distribution by making every product unique, secure, and traceable.
Give each product a unique digital Kezzler identity (UID) to allow consumers to verify the authenticity of products in real-time. At the same time, shine a light on illicit markets for brands. Protect brand reputation and revenue as well as the safety of consumers with end-to-end supply chain visibility from production to consumption.

End-to-end brand protection
UID Validation Monitoring
Simple product verification

Digitize your products with unique, secure, and traceable Kezzler identities for real-time product verification at any stage of the supply chain by a simple scan with a smartphone.
Patented technology that generates encrypted UIDs that are non-repetitive and completely random.
Built-in technology that detects anomalies or irregular behavior related to the UIDs.
Scalable and modular platform – goes beyond brand protection, can be integrated with consumer engagement programs or point-of-sales platforms.
Pre-serialization
Kezzler technology offers the unique flexibility of pre-serialization from the label or packaging provider through a cloud hosted Kezzler Prepare solution with minimum implementation effort. Considering all aspects, like equipment and manufacturing rejection rate, pre-serialization can be a substantial cost saver.
Identify unauthorized distribution and diversion
Enhance the detection of suspicious supply-chain or consumer engagement behavior with Kezzler GeoFence. Reinforce brand protection by marking selected batches of UIDs with the intended market/region:
Any activity detected outside of the relevant geography raises an alert for the brand without impacting the consumer.
Geofencing rules can be defined down to required level.
Trade in fake goods is now 3.3% of world trade and rising

Source: OECD 2019
Validation monitoring & insights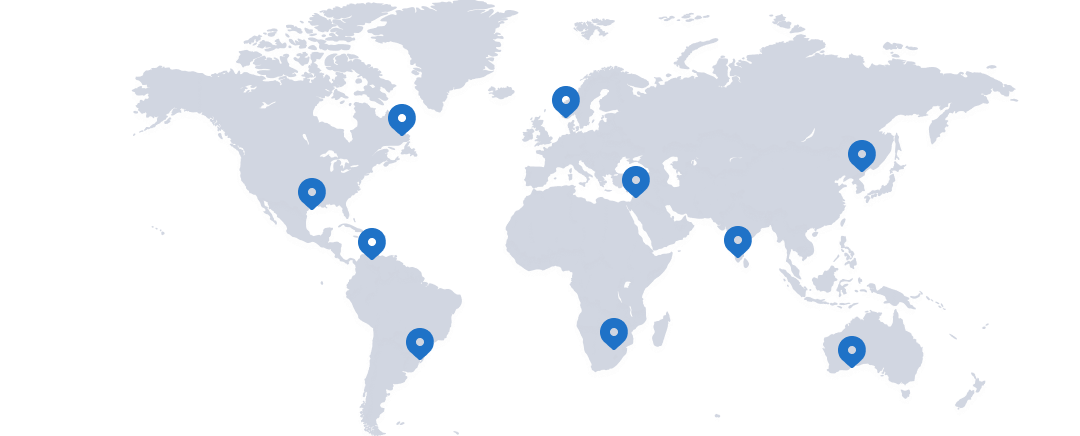 Individual scan-based insights
Geographical spread of consumer scans
Consumer interaction trends over time
Consumer interaction trends per SKU
Scanning pattern related insights
Cross-border scanning
Duplicate scanning and counterfeit detection
Alerts on abnormal scanning behaviour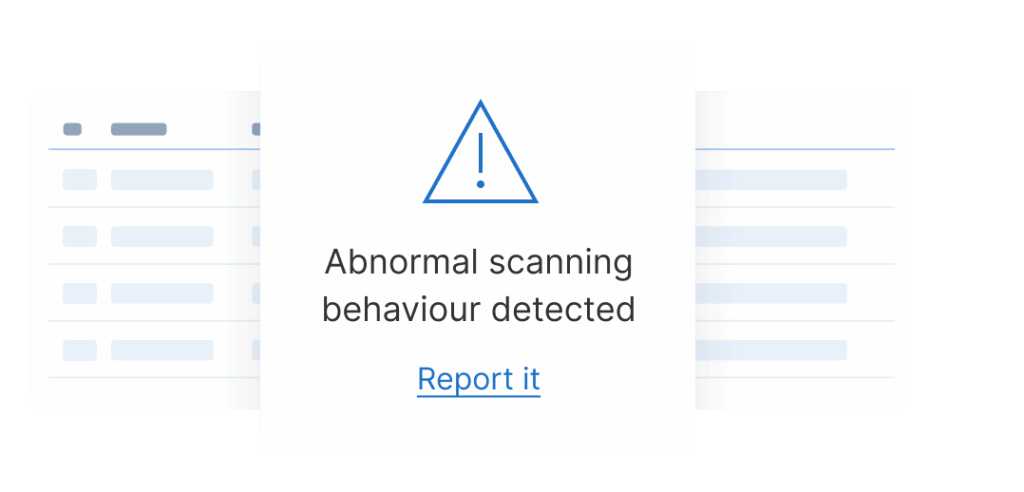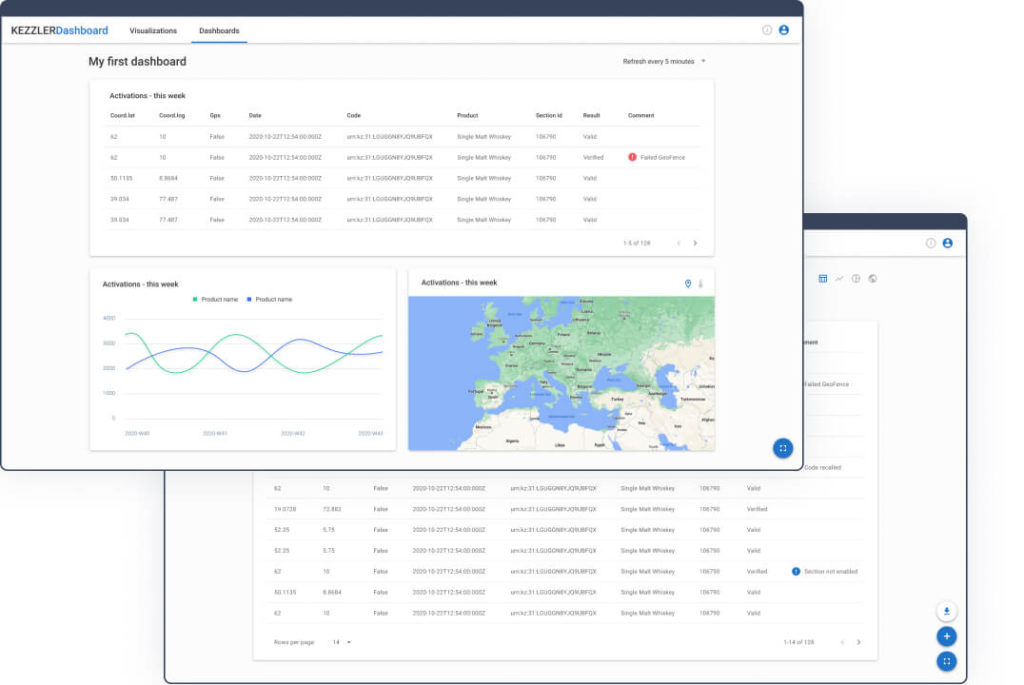 Non-conformity-related insights
Product diversion within supply chain
Deviations from intended product journeys
Kezzler Inspect
Create, manage and execute marketplace inspection programs to detect irregularities in your supply chain
Insights into parts of the supply chain outside of a brand's control
Cost-effective means of gaining supply chain visibility
Flexible tool for investigating distribution irregularities
Scalable platform that can be easily deployed across geographies
Simplify Integrations with GS1 Standards
GS1 standards are designed to improve the efficiency, safety, and visibility of supply chains across physical and digital channels in 25 sectors. They form a business language that identifies, captures, and shares key information about products, locations, assets, and more.
Build trust, loyalty and gain last-mile data
The same unique, secure and traceable Kezzler identities (UIDs) used for brand protection provide brands with new opportunities to stay relevant with their target audience through connected digital products.
Today's conscious consumers are driven by a new set of demands and expectations around brand transparency and access to product information. Transparency of information reinforces brand authenticity leading to greater trust among consumers and longer-lasting relationships.
EU Digital Product Passport – Is your Business Prepared?
Certain products sold in the EU market will soon require a digital product passport – take the initial steps now
We are here to help you get ready, starting with a checklist
Contact us
Brand protection against counterfeits and product diversion with unique, secure and traceable Kezzler identities. Safeguard your reputation, revenue, and the well-being of your consumers.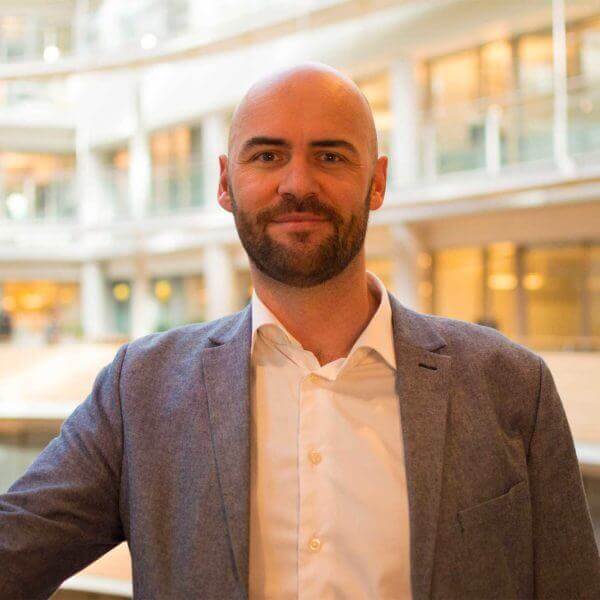 Piet de Vriendt
Sr. Business Development Manager