Kezzler's John Beerens, Head of Sales, earlier today addressed the Active & Intelligent Packaging Industry Association (AIPIA) Summit in Shanghai , setting out "How the use of unique identities empowers your business."
During the presentation Beerens drew on Kezzler's 16 years of experience in pioneering serialization solutions to explain how brands can best protect themselves and their consumers through the application of unique identities to every product item.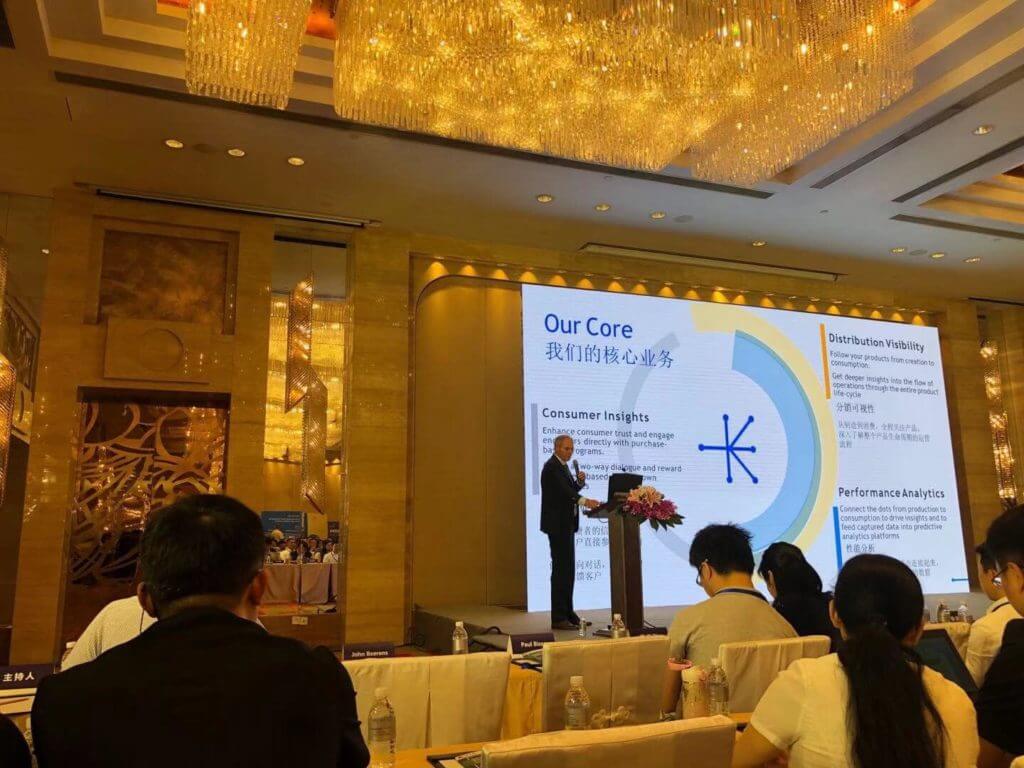 John Beerens, Head of Sales. 
Sharing a recent case study for the Chinese market in which the firm has been contracted to apply its unique, secure and traceable codes to 80 million units of an infant formula brand annually, Beerens stressed the importance of supply chain visibility in supporting food safety and consumer confidence. "By tracking products from creation to consumption brands can both address concerns about fraudulent products in-market and engage with consumers directly," he explained.
"In the wake of the melamine infant formula scandal in China in 2008 and concerns about unauthorized distribution we have deployed a solution that provides end-to-end unit level tracking and creates a mechanism for consumers to directly authenticate their products in real-time using their phone.
In this case Kezzler's technology is being used to engage consumers directly, with a hidden QR code also providing access to consumer loyalty programs and promotions," Beerens continued.
"The benefits to the consumer include reassurance that the product is authentic and safe for use, and the ability to retrieve additional information about the product's history and origin beyond what is available on the label. They can also benefit through the accumulation of loyalty points. Meanwhile, the brand benefits from full supply chain visibility, increased consumer loyalty and the additional insights into consumer behavior and purchasing patterns."
The speech comes as the company announces the opening of an office in Beijing, China, in response to increasing demand from Asian markets for serialization business services.
Speaking on the announcement Beerens commented, "Kezzler has the proven technology to fight counterfeit products in the region. Given that the Chinese market is the second-largest consumer market in the world, opening an office in Beijing is a great opportunity for us to capitalize on our existing work in Asia where we have already deployed solutions for the likes of Reckitt Benckiser Group and Pfizer Viagra."
Earlier this year Kezzler announced that over six billion products will carry its unique codes worldwide in 2019, with the company recording an average of four million API calls per day.