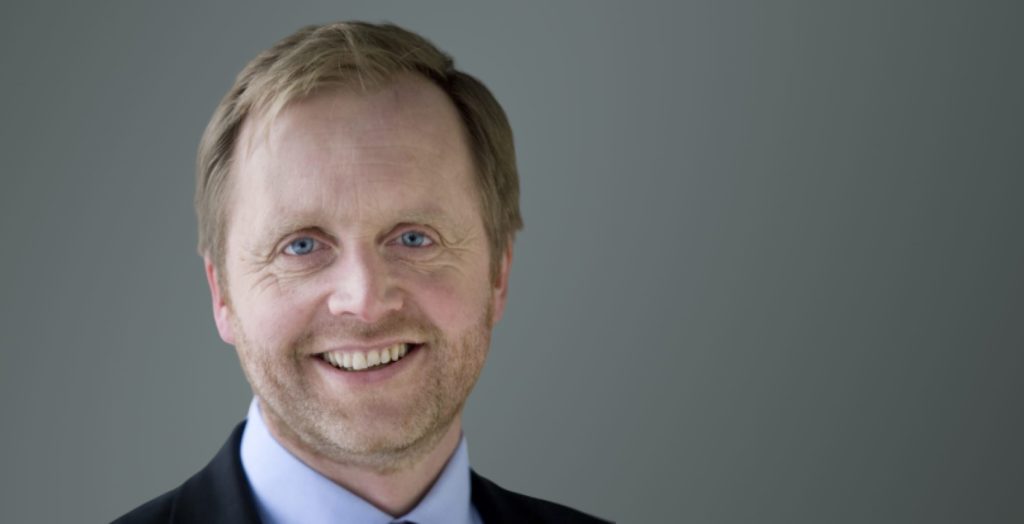 Haugland brings expertise in innovation and sustainability, as Kezzler records more than six billion products serialized globally
Oslo, Norway, – July 3, 2019 — Kezzler AS today announced the appointment of Mr. Bjørn Kjærand Haugland to the company's board of directors.
Haugland is a globally recognized expert in sustainability, innovation and business development who brings more than twenty-five years of experience across management, international marketing, M&A and technology. He currently serves as the Chief Executive Officer (CEO) of NORWAY 203040, a business-led climate initiative, and is the former EVP and Chief Sustainability Officer at DNV GL Group. Additionally, Haugland is a board member of The Peace Research Institute Oslo, the University of Bergen and WWF Norway.
As the CEO of NORWAY 203040, Haugland is responsible for accelerating Norway's transition to a low-carbon economy and supporting the government in delivering on its national climate commitments by 2030, as well as demonstrating the business potential that exists in the low-carbon economy.
"I am delighted to join the Kezzler board at a time when end-to-end traceability of each individual manufactured item is starting to happen across industries.

Tracking the flow of products at such a granular level can be a powerful tool in helping us to reduce our carbon footprint. As food has an expiry date, the most obvious example is food waste reduction. However, it can also serve as the main infrastructure to incentivize and reward sustainable behavior – either voluntarily or as part of governmental legislation,"
Mr. Bjørn K Haugland, CEO of NORWAY 203040
Haugland joins the Kezzler board at an exciting time, with more than six billion products now carrying Kezzlercodes globally and an average of four million API calls recorded per day. His considerable expertise and insight in the field of sustainability make him a strategic fit for Kezzler as a growing number of companies are reaching out to us on how our cloud platform can support their environmental efforts.
As an example, refilling of product packaging is making a comeback in some regions. An individual identity on every item in this instance becomes a prerequisite, not only to optimize the process, but also in tracking and verifying manufacturers' sustainability credentials.
Commenting on the appointment Mr. Erik Langaker, chairman of the board, stated,
"We are proud to welcome Haugland as an independent non-executive director. He adds deep international experience combined with a globally recognized focus on sustainability and the circular economy. As we are significantly scaling the operational size of the Kezzler business, his background from DNV GL and now NORWAY 203040 will make him a very valuable voice on our board."

About Kezzler
Kezzler pioneered what has become an industry. The serialization concept presented to the U.S. Food and Drug Administration (FDA) in 2003 regarding pharmaceutical products was considered an unlikely scenario at the time, but is now a reality. Since then Kezzler's solutions have been boosted by complementary technologies such as smartphones. Lately, the importance of securing accurate data in order to exploit new business opportunities has gained widespread acceptance. This is in turn reinforced by the possibilities lying within Industry 4.0, machine-learning and blockchain.
The Kezzler platform provides such highly valuable and structured data. Its technology gives every item a unique, secure and traceable identity in the form of a code connected to a software platform designed for flexibility and scale. Its patented solutions are deployed by global brands worldwide to protect their brand, provide supply chain visibility and for connecting with consumers.
Contact
Cecilie Bergenstjerna, CCO
Mobile: +47 95 15 45 65
Email: [email protected]