Product traceability and serialization let global companies focus on key consumer experience goals
This blog post is the first in a series from Kezzler and Rockwell Automation sharing insights from a recent Forrester Consulting thought leadership survey, "Increase Brand Loyalty And Generate ROI With Improved Traceability".
According to Forrester Decisions, customers will pay 50% to 200% more to stay with a brand they are devoted to. Creating and keeping this kind of dedicated customer requires a sustained focus on the consumer experience (CX). What do consumers want from the companies they buy from? How can brands drive competitive advantage, customer satisfaction, and trust through customer experience? And how can companies get and apply the kind of detailed information they need to meet consumer demands and expectations?
Putting CX into practice means being able to understand both the consumer journey and the product journey and using digital technology to capture that data to inform consumer experience efforts with its resulting insights.
In a 2022 commissioned study completed by Forrester Consulting on behalf of Rockwell Automation, it became clear that consumer experience is top of mind for companies on a global level. The survey results state that customer-experience-related priorities are in the top three initiatives brands want to tackle in 2022, aiming to improve overall CX along with increasing brand loyalty and achieving greater visibility into product sourcing.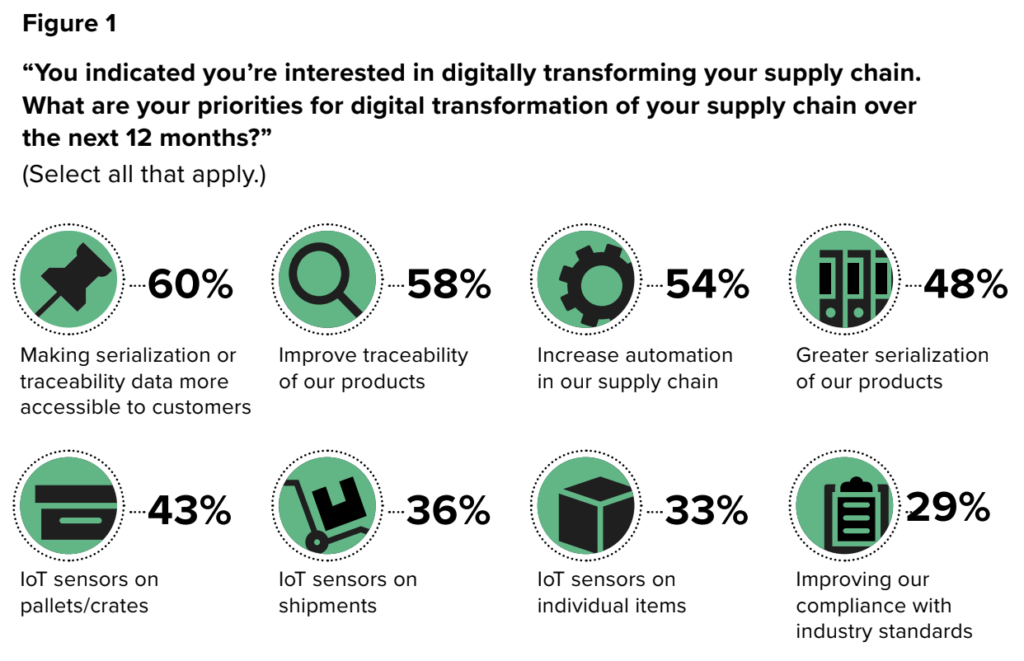 Traceability data supports consumer experience
While regulatory compliance is a driver for the adoption of traceability solutions, creating immersive, personalized and innovative consumer experiences is an even greater imperative for building long-term consumer confidence and relationships. More than 50% of respondents to Forrester's survey agreed.
Product traceability is a prerequisite for collecting and applying value chain data across consumer engagement endeavors, which can include everything from providing visibility into product origins and proof of product authenticity to predicting demand to improving products and product prioritization and go-to-market motions.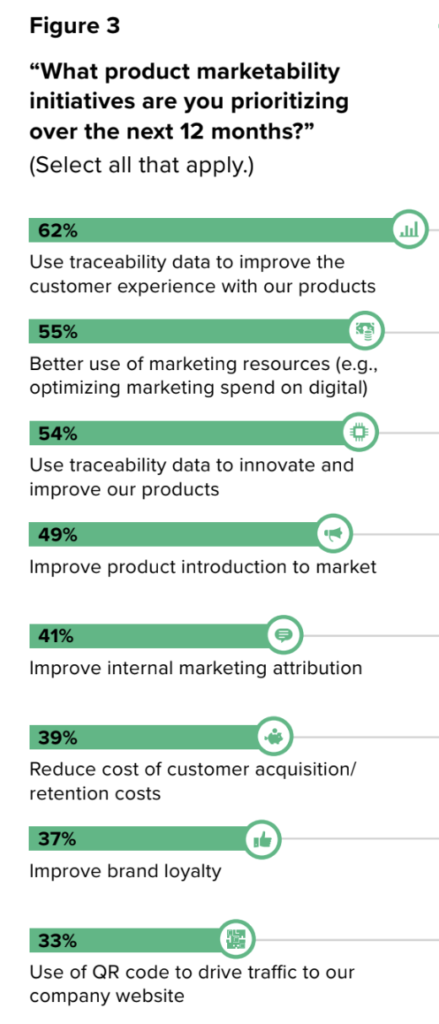 CX: It's all about the data
Supporting this range of potential CX activities, Forrester's survey data found, "Product marketability also stands to benefit from better data. The connection between company data and the consumer experience is growing as more data becomes available to consumers, creating competition around visibility." Everything, in fact, is underpinned by visibility and making data more transparent and accessible. In the Forrester study, they discovered that more than half of survey respondents faced challenges in making the most of the data they have.
What can be done to make traceability data into an engine of consumer trust, information, and transparency? Introducing serialization and traceability into operations is the foundation. The Forrester study aligns with the recommendations of traceability and automation providers, Kezzler and Rockwell Automation: "Not only do they need to update their methods of collecting this data through improved serialization of products on their journeys, but they must create new pathways to share this data with customers. The first step is clear: Generate valuable data (e.g., verify authenticity, provide transparency of ingredients, support evidence of corporate carbon-neutral commitments) to share with the consumer base to retain customer loyalty."
Why serialize: Unique product IDs give every product a story
Serialization assigns a unique digital identity to every product, enabling traceable product paths and end-to-end visibility into the complete product journey in the global supply chain. Unique IDs create a digital data thread, and each stitch is another piece of detailed data connected to that unique ID/product within the value chain. At the end of the product's lifecycle, digital traceability has enabled a record of every stitch in each product's life, thereby giving it a voice and a story. That story is what will resonate with consumers and build the CX of the future.
Traceability in practice: Informing richer CX opportunities
"Having an understanding of how critical data is to the success of the business makes automation of serialization key as it improves data quality," according to the Forrester report. "…easing the process of integration with existing technologies will take the burden of analysis away from employees, which will free workers to spend more time on revenue-generating tasks."
Kezzler's patented serialization and traceability platform easily integrate into other IT systems to incorporate, share and parse data with the ecosystem as needed. The result is more granular, accurate, and actionable data. Automating serialization and traceability also reduces complexity, improves data quality, and aids in stitching digital models together.
Putting digital traceability data into practice will empower brands to engage with consumers and in turn empower consumers to make informed choices about what they buy and use, as they are increasingly demanding verifiably safe and sustainable products.
Read the full study
This 2022 study from Rockwell Automation examines the impact of increased serialization efforts on customer experience and customer loyalty.
Explore successful trends in improved data ownership, reduced counterfeiting and gray-market diversion, and customer relationship management.
Contact us
Get in touch to learn about how traceability technology can enable new consumer experience initiatives.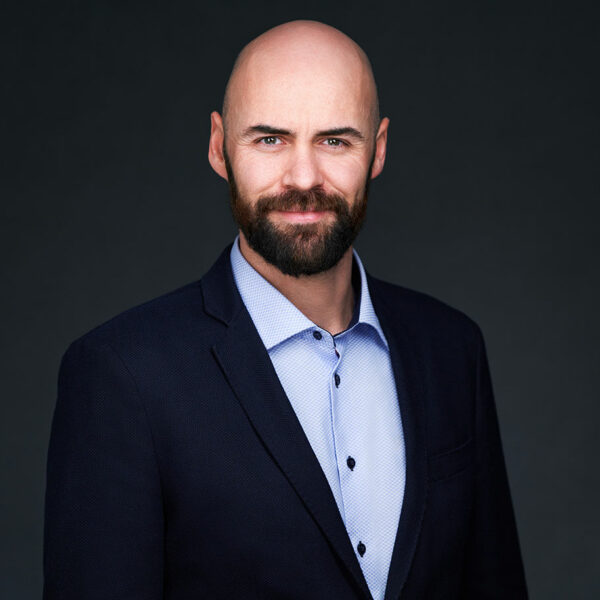 Piet de Vriendt
Sr. Business Development Manager