The European Commission's European Green Deal (EGD) aims to transition the EU market toward greater resource efficiency and a more competitive, sustainable, and circular economy. Achieving the EC's goals by 2050 will require a combination of policies supported by both compliance and forward-looking technology.
The EGD aims to balance environmental concerns, such as reducing resource usage and greenhouse gas emissions, with continued economic growth. This balance can only be achieved by implementing and enforcing strong sustainability and reporting standards for products being manufactured and/or sold in the EU market.
What is the bridge between these goals and a sustainable reality? Making products and raw materials traceable is a critical step in the right direction.
Make sustainable products the norm
To bring the EU Green Deal proposals to life, sustainable products will have to become the rule rather than the exception. Newly expanded EU ecodesign rules aim to address product design across industries (significantly broadening the scope of the existing ecodesign framework), supporting everything from circular economy initiatives to combating greenwashing by helping consumers be better informed about the environmental impact of their consumption.
Green Deal proposals touch on virtually every part of the economy, including key product value chains, such as electronics, batteries and vehicles, packaging, plastics, textiles, construction materials, and food, water, and nutrients. No business is likely to be left unaffected by this shift, as the circular model of the Green Deal's initiatives moves away from the standard linear production pattern, that is, "take, make, use, dispose of".
Support for the circular economy
What is a circular economy?
A circular production and consumption model relies on extending the life cycle of products and their component parts. This means that a finished product could be shared, leased, used, reused, repaired, refurbished, and recycled in many ways without ever being discarded. The existing materials and products stay in use for as long as possible to extract maximum value and create minimum waste from all parts of the product.
What is the Circular Economy Action Plan?
A key measure of the EU's Circular Economy Action Plan is its aim to make sustainable products the norm, which will involve everything from focusing on the key product value chains where the potential for circularity and reuse is high to giving consumers (both individuals and corporate and public buyers) the information they need to become more conscious about the where their products come from, how sustainable they are, and attuned to understanding green claims.
Verifying information about where and how goods are sourced and produced, certifying the sustainability credentials of commodities and goods, and other similar challenges require increasingly robust means of tracing diverse information throughout the entire supply chain. Ultimately this means that organizations will need solutions for collecting provenance and production information (as well as any other data that a business may want or need to collect). This is where digital traceability and product digitization enter the picture.
Unique digital identities: Compliance and business benefits of the Green Deal
Digital traceability will be key to enabling Green Deal mandates and will also give companies the tools they need to improve sustainability, performance, and resilience. Fundamentally traceability enables a company to follow its goods through the value chain and simultaneously collect key information about where inputs came from and when as well as supplier sourcing and labor practices, for example.
All physical components and materials can be assigned unique digital identities (UIDs), and throughout the entire supply chain journey, data is collected and associated with that UID each time anything happens to it across its life cycle. This data is valuable for validating compliance requirements and proving green credentials. At the same time, this data has added value in that it can inform companies about a range of critical business problems, from how they design products and learning what their customers want, to building more effective and efficient supply chains and dynamically making predictions and respond to changes or innovate faster.
The visibility provided by traceability makes investment in traceability considerably more valuable than just being able to check a box claiming regulatory compliance. According to consulting firm Bain & Company, "In the coming decade, we expect firms to cluster around two different performance curves: a higher-performance curve for companies that invest in traceability and a lower-performing curve for those that lack traceability."
Digital product passports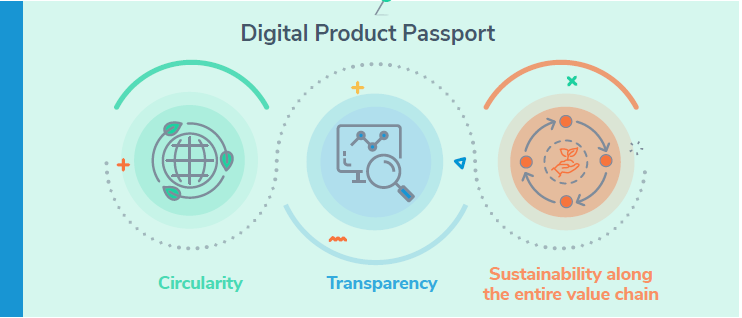 As another key part of the EU's plan, every product subject to regulation will require a digital product passport (DPP). The DPP will store key traceability data about the product to support its circular journey and will standardize the information that must be included by manufacturers in each industry/product area. Examples of what information could be included are environmental impact, energy consumption data, repairability scores, other forms of labeling, and complete supply chain tracking.
A challenge has long been the lack of verifiable, trustworthy information about products, product reuse, and recycling potential. A digital product passport, underpinned by traceability technology, can address this problem.
The DPP initiative could go beyond products themselves to encompass data and data sharing. According to TechCrunch: "The EU is also eyeing the potential for this standardized 'metadata' system to create other data-sharing opportunities — which could even lead to other types of business opportunity, or support additional pieces of sustainability legislation across the bloc."
Digital traceability: Playing a key role in sustainable value chains
Businesses of all types have cited implementing traceability initiatives and technology as challenging, but it does not have to be. Whether introducing traceability as part of the EU Green Deal and DPP requirements or implementing traceability as a foundation for achieving sustainable business and supply chain objectives, Kezzler solutions can help you be ready for both.
Contact us to learn more about the connection between product digitization, traceability and sustainability.
Contact us
Get in touch to discuss your readiness for traceability, digital product passports, and the EU Green Deal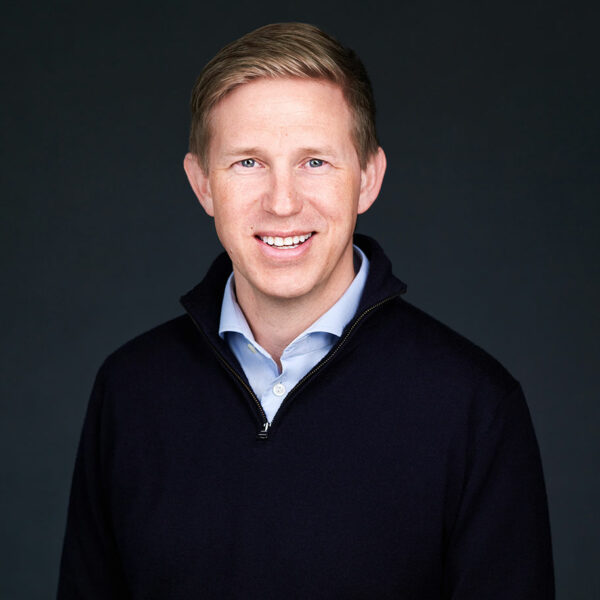 Simen Kjellberg
Chief Product Officer