The move to more robust recycling programs won't happen without a strategic push or two in the right direction. And powering these initiatives is digital traceability technology. Kezzler, through the DDRS Alliance, is proud to be a part of the traceability solution powering the innovative Scan|Recycle|Reward recycling trial in Brecon, Wales, which kicks off on 13 July.
The technology behind the Scan|Recycle|Reward pilot
The 12-week trial encourages 4,300 town residents to recycle more. As a result, the pilot measures how digital technology can contribute to an increase in recycling. The Scan|Recycle|Reward pilot uses unique digital IDs placed on drink container labels. Trial participants simply scan the labels using their mobile phones and can then recycle through normal curbside recycling or at various on-the-go return points around town. By scanning the digital labels, trial participants can claim cash rewards.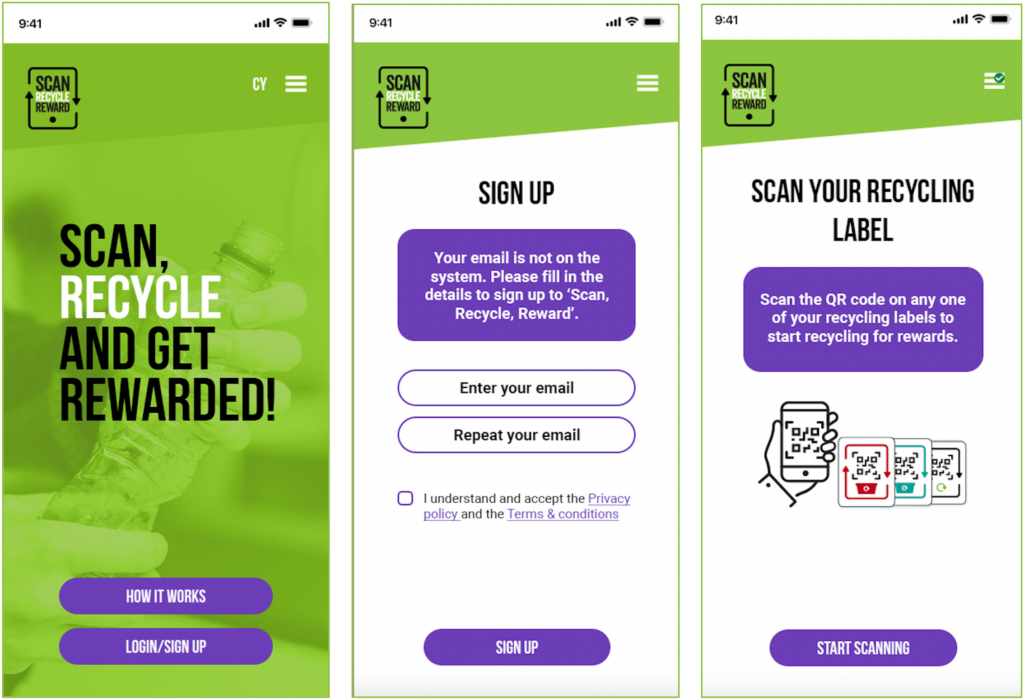 Kezzler's role is to provide the unique household codes, container codes and voucher codes for the project. When a consumer deposits a container or claims a voucher for cash rewards, Kezzler APIs validate them to ensure the code is valid and previously unclaimed.
How users can participate in Scan|Recycle|Reward
Residents of Brecon get all the information they need about the program through Digital Deposit Return Scheme welcome packs that arrive through the post.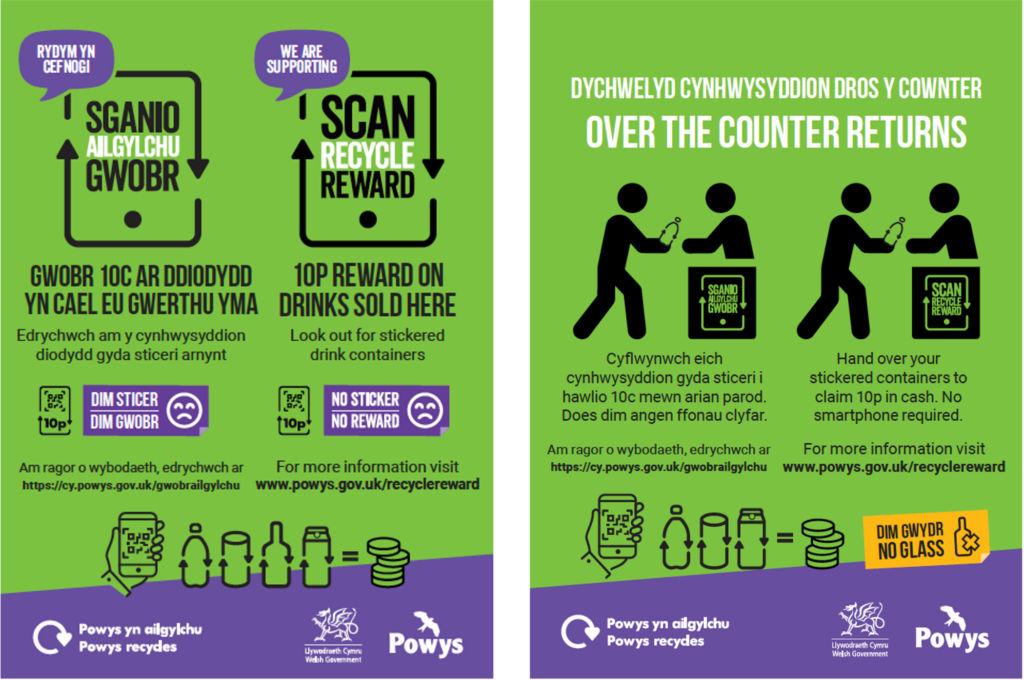 The uniquely labeled drinks containers will be available for purchase from many shops in Brecon.
"This trial will help us understand people's preferred return options for recycling these drinks containers and help us learn more about recycling behavior. This will be the first time anywhere in the world that a whole town will use this new technology and the findings will be analyzed and shared with the rest of the UK, putting Brecon at the forefront of recycling innovation," explained Cllr Jackie Charlton, Cabinet Member for a Greener Powys in Wales.
Minister for Climate Change, Julie James, further stated, "In committing to introducing a Deposit Return Scheme for drink containers, our aim is not only to drive Wales's recycling rate higher as a key action to tackle the climate and nature emergency, but also to significantly improve on-the-go recycling and tackle the littering of bottles and cans in our communities. This trial is important in understanding and testing how best to operate a digital scheme in an existing community and will gather information on the consumer response and how innovative technology can be used in operating a DRS."
The trial is being led by the DDRS Alliance, in partnership with Welsh Government, WRAP Cymru, Powys County Council, and local retailers.