Kezzler Named GS1 Success Story
Kezzler has been highlighted as a top global GS1 success story, a selected example of how businesses are successfully using GS1 standards for traceability.
Visit the GS1 case study library to learn more.
FRISO TrackEasy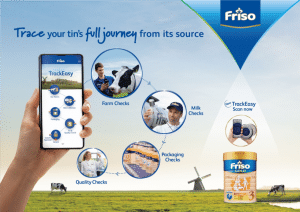 Kezzler was selected by one of the world's largest dairy companies, FrieslandCampina, to provide global traceability services for its top infant formula brand, FRISO. The industry's first smart packaging solution FRISO TrackEasy, was launched in Hong Kong during August 2019 and is currently being rolled out globally.
Consumers can scan the FRISO products using their phone and experience the grass-to-glass journey of the exact product in hand. They can check authenticity, learn more about the origin and be rewarded for their loyalty whilst eliminating concerns regarding fraudulent products in-market.
GS1 Digital Link
FreislandCampina was the first Dutch company to use the GS1 Digital Link, a new standard that describes how to link online information to a product's GS1 ID.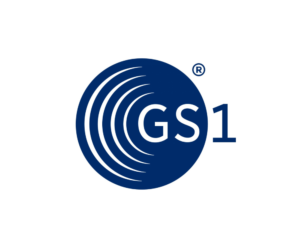 The QR code on the FRISO products uses the GS1 Digital Link Standard, making it possible to assign different types of data to the same code. By having one code that contains all the necessary information about a product, there is no need to have multiple barcodes on a single package. Finally, because it is a QR code, it does not require a dedicated app or device to be read.(i)
"The Kezzler technology makes it easy to digitize hundreds of thousands of individual products with a GS1 Digital Link code. The TrackEasy technology delivers high flexibility and scalability, whilst keeping operational costs low. We empower parents to make a well-considered purchasing choice by providing them with full transparency.."
Rob Van Stek, FrieslandCampina
(i) Source: https://www.gs1.nl/nieuws/nieuws/2020/frieslandcampina-toont-consument-nieuwe-standaard-herkomst-product