This year's program included a new format to help showcase the latest technology. Leaders in food safety innovation took part in three Shark Tank style breakout sessions to pitch their technology solutions to the sharks and the attendees. Kezzler took part in the session entitled "Innovation & Technology – Information Optimisation: leveraging and managing public information". Together with presenters from Hazel Analytics and Food Standards Agency, Kezzler addressed the world's leading food safety experts, setting out how Kezzler's technology is bringing transparency and safety to the world of food.
Presenting against the clock
Each presenter had 12-minutes to outline the context in which their solution is utilized, the technology supporting it and how it is implemented. Following the pitches, each presenter came under the scrutiny of the sharks who were able to ask clarifying questions.
The esteemed sharks for the session were Cindy Jiang, Sr. Director Global Food & Packaging Safety, McDonald's Corp and Tom Wiester, VP, Global Food Safety & Science Affairs, Starbucks Coffee Comp. The moderator was Barbara Van Renterghem, Editorial Director, Food Safety Magazine.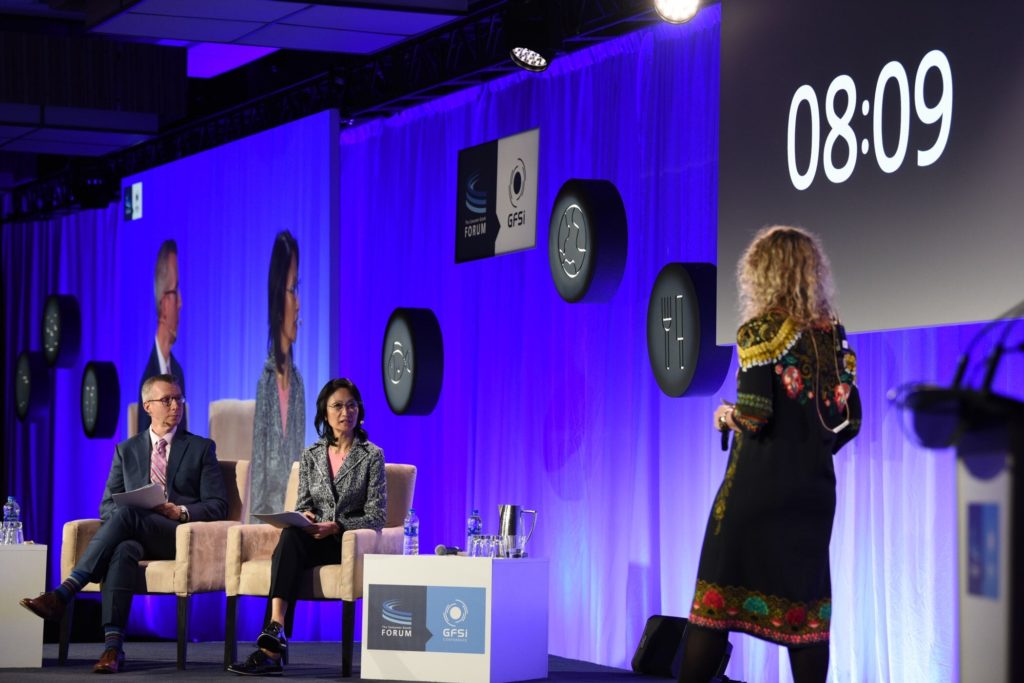 Grass-to-Glass Traceability
CEO Christine Akselsen shared insights from Kezzler's work with FrieslandCampina's infant formula brand, FRISO. Referencing the grass-to-glass case study, she demonstrated how Kezzler's technology works in practice, tracking information from farms in The Netherlands to consumers in China. Christine also spoke of how the Kezzler solution was designed to be effortless for clients.
Read more about the FRISO case study.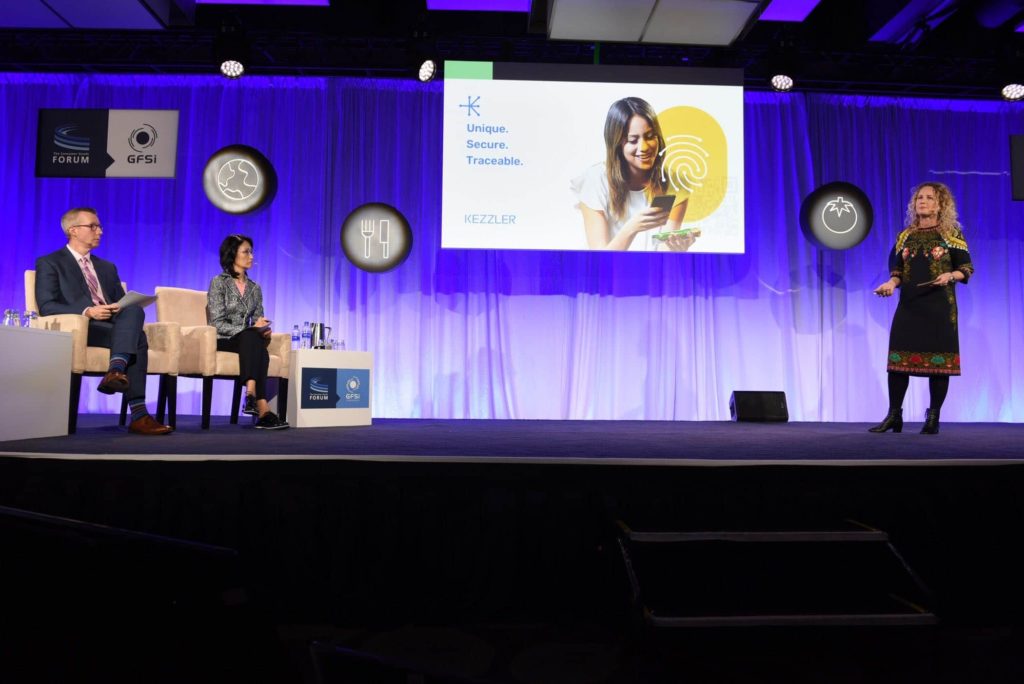 Kezzler crowned the winners
Following the three shark tank sessions and the audience votes, the overall winner was announced at the final plenary session of the conference. Kezzler was honored to be crowned champions of the first GFSI shark tanks.
We would like to thank GFSI for inviting us to participate and congratulate Hazel Analytics, Food Standards Agency, and all the other companies who also dared to take on the sharks for their informative and interesting pitches.