HONEYWELL
Honeywell's smart move on counterfeits
Supporting Product Aggregation and Global Traceability
Counterfeit refrigerants pose an incredible safety risk to anybody handling them: not only do they damage a company's bottom line, but also endanger the lives of anybody in their proximity. Honeywell chose to retain Kezzler to uniquely serialize Freon products manufactured in Baton Rouge Louisiana.
Perfect Traceability can reduce recall losses by more than 90%
Background
The Unique ID provided by Kezzler enables the brand owner and its distribution network to digitally verify, track and monitor their product throughout the supply chain. Consumers are also able to enter the cylinder tracking code online to validate and access data.
How do we do it?
Kezzler integrated its serialization and aggregation solutions with the vision,data-capture, weight-checking and palletizing equipment at the factory. Each unit is individually identified, tracked on the line, and automatically activated when placed in a pallet, which is in turn uniquely identified with a unique Kezzler ID and tied to every single individual unit it contains. Product authentication is supported via QR code scanning and also fully integrated into Honeywell's customer-facing information website.
"Developing the complete brand protection solution was truly a team effort. With contributions from Brady, Kezzler and Honeywell Authentication Technologies, we were able to leverage each company's expertise to create a fully integrated solution that aligns with the product's unique needs. This labeling and tracking program was a much-needed resolution, especially considering the large volume of the product manufactured and shipped globally. We look forward to future opportunities to continue to protect more products through this partnership."

Garth Zambory, Business Development Manager for Honeywell.
Why unit level traceability?
Expected results for a company deploying unit level traceability solutions with Kezzler:
Well positioned to meet future government traceability requirements

Able to fulfill the increasing consumer demand for transparency

Reduced business risk; ensuring product integrity and protecting brand value, with a fully secured supply chain

Loyal customers and increased sales through enhanced product experience

Unprecedented consumer and consumption insights

Supply chain efficiency gains with unit level visibility end-to-end

Insights allowing to improve internal processes, like detection of unauthorized distribution and more targeted recalls
Contact us
Learn how you can follow your products from raw materials to end customers, enhance customer trust and engage end-users directly with your product.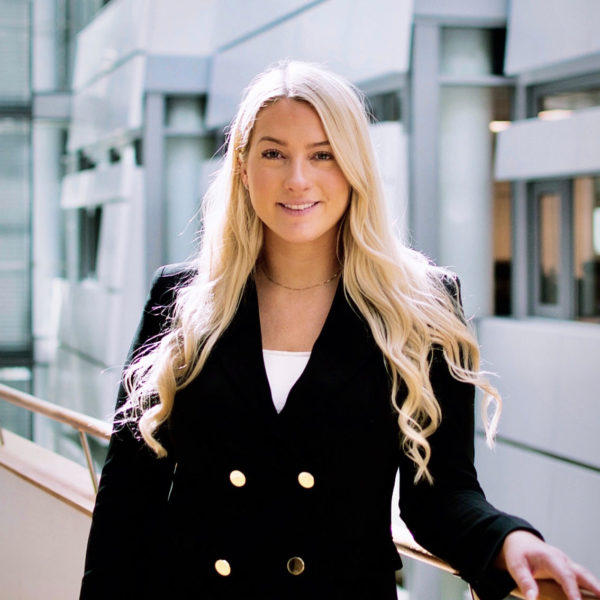 Henrikke Sylte
Head of Marketing and Communications