What branded goods companies can do now to prepare for Digital Product Passports (DPP).
While the European Union requirement for digital product passports (DPP) has not been implemented yet, it's on its way as part of the Sustainable Product Regulation proposal adopted in March 2022 by the European Commission. As part of the European Green Deal, physical goods across almost all product categories are subject to the regulation, with only food, feed, and medicinal products being exempt. This means that any company selling a product in the EU market will be required to supply a digital product passport for the product and its constituent components. In this way, the mandate affects global trade even if the regulation is EU-specific.
Why digital product passports?
Because the EU aims to lead the world in building a circular economy by reducing its carbon footprint and supporting sustainable production and consumption of goods/products and their parts, DPPs make sense. The regulation states that the product passport comprises "a set of data specific to a product that includes the information (specified in the delegated act) and that is accessible via electronic means through a data carrier". The product passport will provide relevant product information, improved product traceability and supply chain visibility, better insight into compliance, and full-lifecycle tracking of substances of concern within the given product. These improvements underpin the creation of a circular economy and contribute to the overall EU circular economy action plan.
While manufacturers will be most directly affected by the EU digital product passport requirement, the regulation extends the responsibilities of and benefits to most parties within the value chain, from importers and distributors to recycle, repair, and maintenance professionals, from governments and other public or civil authorities to consumers and end-users.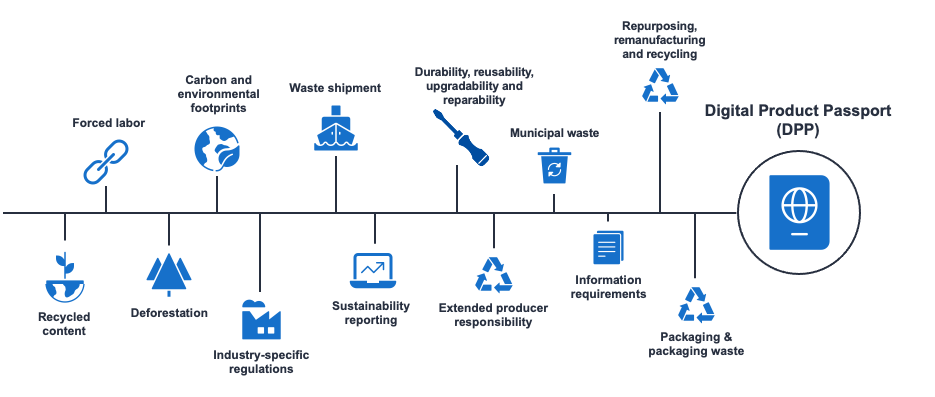 How to get ready now for the DPP
A key component of facilitating digital product passports is having a full understanding of product life cycles, which is only possible through product information traceability at each step of the supply chain, and increased transparency of information flows across the value chain from raw materials to finished products to consumers.
Because of its global reach and the likely introduction of similar regulations in other countries and jurisdictions, brands should start now laying the groundwork for digital product passports and related initiatives.
Here are some initial steps to take:
Plan for user and consumer product interaction by implementing GS1 Digital Link (some will need to start by implementing a global trade item number, or GTIN)
Add GS1 Digital Links to the actual products rather than outer packaging or hang tags only
Switch to random and unique IDs (UIDs) in GS1 Digital Link rather than running numbers to prevent tampering and fraud (as already required by the EU for pharma and tobacco)
Move UID creation to centralized global systems rather than being generated at factories or using pre-programmed RFIDs. This is for scalability purposes and ease of global rollouts.
Implement GS1 EPCIS repositories to tie supply chain events to unique IDs and enable traceability data sharing between supply chain participants
Implement specialized common UID / EPCIS repositories that scale well with an ever-growing number of manufactured products. This should be done rather than relying on legacy ERP because fast response times for UID validation and data retrieval are needed. This speed is not only needed to meet consumer expectations for user experience. It is also needed to meet the required response times for third-party IT systems downstream.
Improve factory traceability systems to cover transformation events from raw materials to the final product
Implement centralized systems than can gather and consolidate data from various IT systems in order to prepare for mandatory EU digital product passport reporting
Implement systems that enable secure sharing of the right data with the right internal or external users or IT systems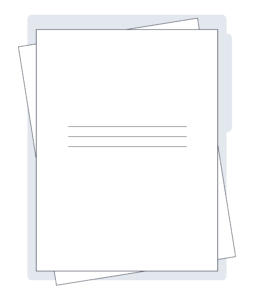 NEW! Whitepaper – The Digital Product Passport Imperative
Is your business prepared? The time is now to act. Download our latest whitepaper.
Contact us
Get in touch to discuss your readiness for traceability, digital product passports, and the EU Green Deal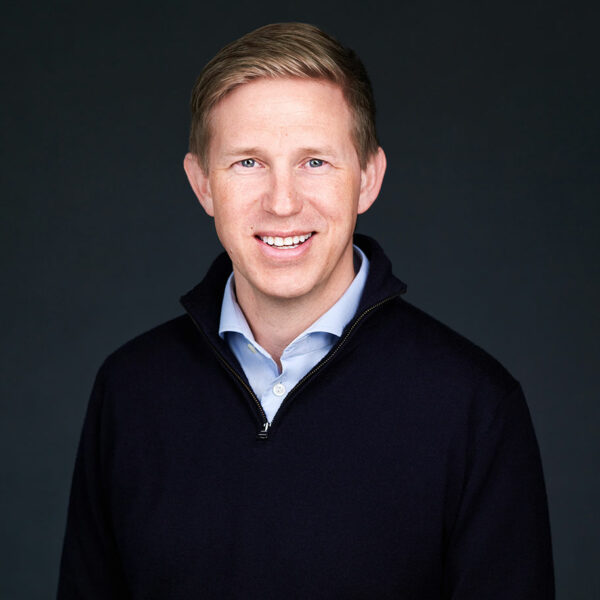 Simen Kjellberg
Chief Product Officer