Careers /
Are you our new QA and Test Automation Manager?
Do you have the ambition to ensure the quality of solutions tracing products all over the world?
As the QA & Test Automation Manager at Kezzler, you will be responsible for ensuring the quality of our systems, including specific customer integrations. Our QA approach focuses on automated testing and prioritizing customer and product scenarios.
At Kezzler we build a world of authentic, transparent, and connected products with our cloud-based traceability platform. Our customers are international corporations within the CPG/FMCG space across multiple verticals and at Kezzler we extend our business reach, technological capabilities, and our ability to innovate faster through a strong ecosystem of Partners. We work with both global and regional companies to deliver, implement and augment projects at various stages of the product lifecycle.
Our entrepreneurial spirit is very much alive, and the atmosphere is creative and fun. We are growing rapidly and are now looking to expand our Oslo team.
Our product offering consists of a combination of cloud-hosted services and on-site customer installations (primarily Java/Linux with front-ends in Vue / Vuetify). We have an automated test framework based on Mocha and written in Node.js, running end-to-end scenario tests, integrated into our Bamboo pipelines. We also utilize Cypress for UI tests and Artillery for load testing.
Your tasks and responsibilities will include, but are not limited to:
Maintaining and extending our automated test framework
Analyzing, identifying, and organizing test coverage for customer projects to ensure adequate quality levels
Automated testing and quality assurance for all Kezzler software products
Developing and maintaining suites of high-performance end-to-end tests
Building, mentoring and managing the QA team
Aiding Engineering process improvements
Background and Personality
We expect you to have a higher university degree in Computer Science or similar and several years of experience in software quality assurance.
You know the HTTP statuses off the back of your hand and have extensive experience with:
Automated software testing
Good knowledge of testing in Java/JavaScript, including writing tests
Testing JSON over REST APIs, including with tools such as Postman
Node.js
Ability to organize and use test frameworks
Ideally, you would also have some experience with:
Continuous integration
Containerisation and Docker
UI Testing
iOS and Android App Testing
SQL
Java / Spring
As a person you enjoy taking the lead, have good communication skills, and are comfortable with managing multiple concurrent tasks. You are fluent in English, a team player, with strong troubleshooting abilities, and an interest in mentoring others while having an impact on the entire Engineering team. If you're also a passionate QA professional who enjoys learning new and varied domains, you might be exactly the person we are looking for!
Questions?
If you have any questions regarding the position, please contact our Head of HR, Helle Chr. Nissen-Lie Detlie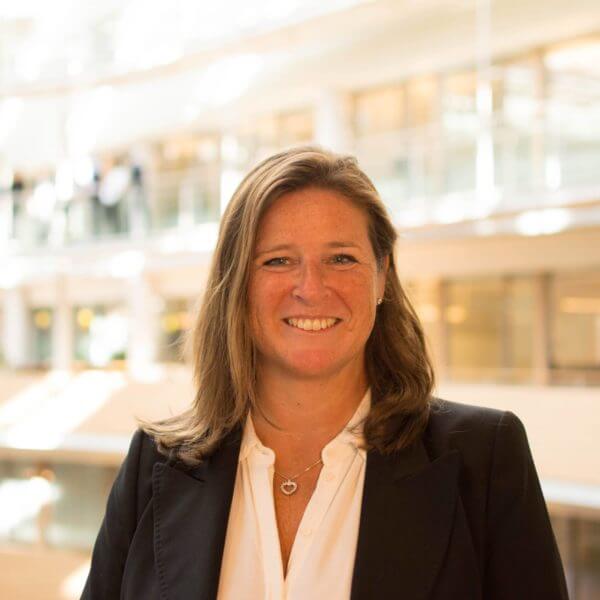 Helle Chr. Nissen-Lie Detlie
Head of HR