Careers /
Hiring: Pre-sales Manager Asia Pacific
Exciting opportunity as a Presales Manager Asia Pacific at a growing international tech company involved in Food Traceability – Connected Products – Big Data – Supply chain visibility.
Are you curious about how new technology can change the way we consume products? Are you passionate about solving customer problems?
We are expanding in Asia Pacific (APAC) and looking for a Pre-sales Manager to join us in Singapore. You will be an essential part of the expansion strategy and have a strong drive to reach goals and success.
Today, Kezzler has several prominent brands in the portfolio, and you will get to work directly with well-known enterprise customers that are digitizing their products. As we are building our market presence in Asia Pacific, you need an entrepreneurial mindset and a creative and open-minded attitude. Kezzler's culture with a flat hierarchy will give you access to all levels in the company, enabling you to make a true difference. At Kezzler, we are on a journey towards a world with interconnected products and customer experiences.
So, ask yourself a few questions to decide if you are ready to join us in our endeavor:
Are you curious about how new technology can change the way we consume products?
Are you passionate about solving customer problems?
In the role of Presales Manager for Asia Pacific, you will be responsible for developing sales opportunities with a technical focus, and act as the interface between Kezzler's engineers and product managers and the customer decision-makers and influencers. This role is pivotal in our growth ambitions in APAC.
We value colleagues who think beyond the obvious and have a practical and down-to-earth approach. You should have the ability to prioritize, work autonomously, and involve others when needed. In addition, this role requires you to be structured, thorough, and able to plan and execute.
Your tasks and responsibilities will include, but are not limited to:
Present and demonstrate the Kezzler solutions to potential customers
Understand customer problems and needs and translate into solutions
Articulate benefits and unique selling points of the Kezzler solutions
Work closely with sales to develop scope of work and fuel the sales process with technical knowledge
Gather customer requirements and market information to support Product Management
Ensure proposed solutions are within customer expectations for cost and time together with the Engineering Team
Responsible for the successful transfer of projects to the delivery team
Technical Account management for selected strategic accounts
Background
Minimum 3 years of experience from IT or software-related projects
University Degree in computer science or equivalent. Additional business education is a bonus
Experience from IT or logistics sales, RFIs/RFP related pre-sales and high-level solution architecture would be advantageous
Entrepreneurial background from a startup or scaleup
Fluent in English and Mandarin
Willing to travel
Singapore resident
Personality
You thrive when engaging with customers and building relationships
You are creative and solutions-oriented
You are open-minded and not afraid of taking risks
Get in touch

Reach out with your resume or any questions you may have:
Marie Pettersson, General Manager Singapore
[email protected]
Mobile/Whatsapp: +65 8398 4500
Questions?
If you have any questions regarding the position, please contact our Head of HR, Helle Chr. Nissen-Lie Detlie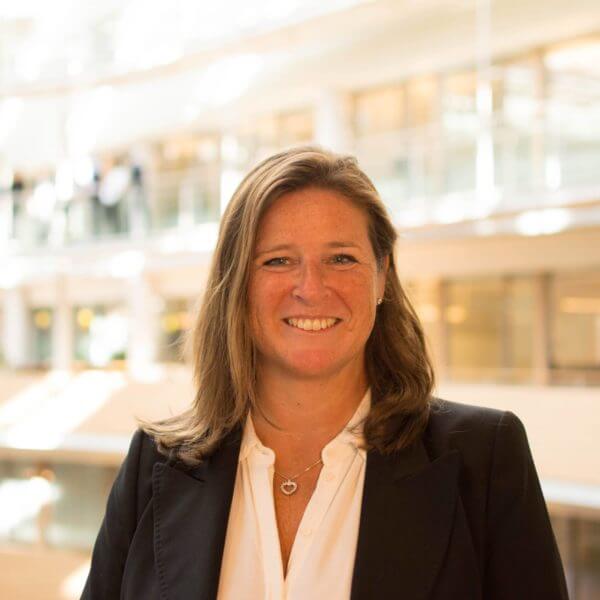 Helle Chr. Nissen-Lie Detlie
Head of HR