Careers /
We are seeking an international Pre-Sales Manager to join us at a very exciting time
Do you see the potential in the Internet of Things and software technology? Do you have experience in mapping customer needs with technical solutions? We are looking for a Pre-Sales Manager EMEA, an exciting opportunity in a growing international tech-company involved in Traceability – Connected Products – Product Digitization – Supply Chain Visibility
We invite you to join our growing company and an exciting role, in which you will be responsible for dedicated customer cases and act as the interface between our technical team and customer decision-makers. The Pre-sales Manager position plays a key role in our international growth, having the responsibility to support sales in the process of converting an opportunity into a sale. The position has two main tasks:
Be responsible for transforming customer business needs into customized solutions in the latter part of our sales process together with our Key Account Managers
Cooperate with the Delivery team in the implementation of projects from signed contract to go live. The role includes close cooperation with Product Management and Engineering.
We offer an opportunity to join Kezzler when our market is starting to boom. You will immediately be introduced to ongoing business cases and get the opportunity to take the lead in several of them. Your role as Pre-Sales Manager will challenge your ability to map customer needs, the benefits our platform offers, and technical feasibility. You will be at the center of our success, i.e. convincing our demanding customers to select Kezzler solutions and take the lead in making those solutions successful in the customers` value chains.
Your tasks and responsibilities will include, but are not limited to:
Present and demonstrate the Kezzler solution to potential customers, clearly communicating solution benefits and Kezzler's unique selling points
Support Sales Managers and Product Managers in the Pre-Sale activities of our sales process
Understand customer needs and bridge those to the Kezzler solution
Work with product management to make sure that Kezzler solutions revolve around customer needs
Work together with the Engineering Team to make sure proposed solutions are within the customer expectations for cost and time
Responsible for a successful transfer of the project to the delivery team.
Technical Account Management for key strategic accounts
Background and Personality
Minimum five years of experience in IT or SW-related projects
University Degree in computer science or equivalent. Additional business education is an advantage
Experience in IT or logistics sales is an advantage
Experience with RFIs/RFP-related pre-sales and/or high-level solution architecture
Fluent in English, Norwegian is not required
Willingness to travel
We value colleagues who think beyond the obvious and have a practical and
down-to-earth approach toward implementation. Candidates with the ability to
prioritize, work autonomously, and involve others, fit our profile perfectly. In
addition, this role requires you to be structured, thorough, and able to plan and
execute in order to successfully complete the projects.
Who we are?

With customers all over the globe, it's only natural that our team is both diverse
and multinational. In this role, everybody will see the result of your contribution.
Kezzler is a small company with a flat organizational structure and an open and
informal working environment. Headquartered out of Oslo, Norway in nice, open
offices centrally placed in the Barcode district.
We work proudly every day to make sure that consumers around the world can
enjoy safe, connected, and transparent products in verticals like food & nutrition,
home & personal care, pharma, agriculture products, and industrial goods. We
hope you would like to join us on this exciting journey and be part of our
visionary team!
Questions
If you have any questions regarding the position, please contact our Head of HR Helle Chr. Nissen-Lie Detlie ([email protected])
Questions?
If you have any questions regarding the position, please contact our Head of HR, Helle Chr. Nissen-Lie Detlie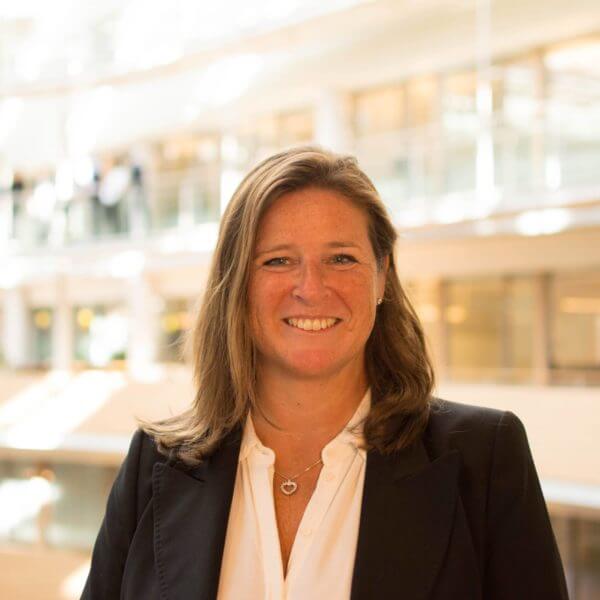 Helle Chr. Nissen-Lie Detlie
Head of HR