News /
Join Kezzler at Packcontact 2021
Kezzler will be present at Packcontact 22-23 September, 2021 at the XPO halls in Kortrijkto, Belgium to discuss how end-to-end product traceability starts with the application of cloud-hosted unique, secure and traceable identities (UID) on products.
Food & Beverage companies face increasing legislation requirements from authorities and increasing transparency and sustainability expectations from conscious consumers.
Kezzler addresses these core challenges with the same single platform. Delivering a proven scalable, agile, and cost-effective solution. Unique Kezzler product identities prevent fraud and parallel imports, allowing you to see exactly where your product is in the supply chain and enable brand owners to talk directly with their end consumers. Authentication helps protect public health by ensuring consumers are purchasing genuine products.
Discover how Kezzler tackles the challenges faced by the food packaging industry
Snr. Business Development Manager Piet De Vriendt and Business Development Director Partnerships Eric Lequenne will both be present at the event to provide further information as to how Kezzler helps organizations tackle the challenges faced by the food packaging industry today. Be sure to catch Piet De Vriendt's presentation on September 22nd at 14:00 CET.
Here Piet will outline the benefits of digitizing individual products to provide full supply chain traceability, creating value across the entire enterprise. Developing compliant, secured, and transparent supply chains leads to improved internal processes, with new insights providing the foundation for better decision-making. In addition, consumers benefit from an enhanced product experience with greater transparency, helping brands to build trust and loyalty. Piet will close his presentation by presenting some real-world examples of organizations that have benefited from product digitization through the Kezzler traceability platform.
Click on the link below to see the full agenda and register for the event.
Contact us
Want to know more about how you can track & trace products from creation to consumption, collecting data through the entire product journey?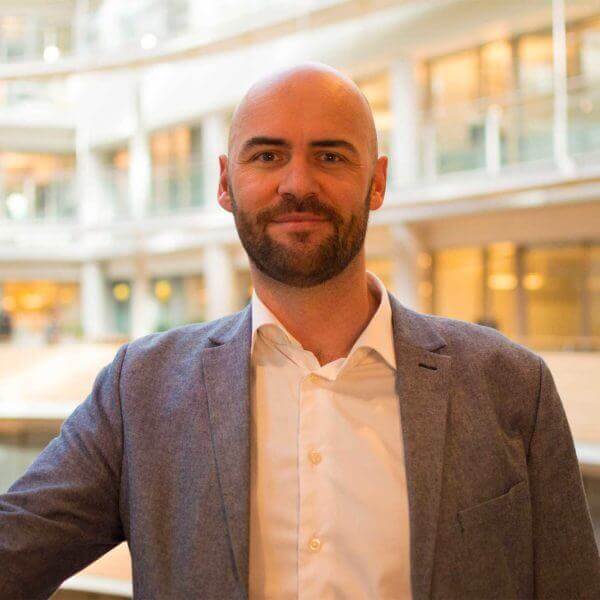 Piet de Vriendt
Sr. Business Development Manager