Careers /
Hiring: Global Communications / Content Manager / Editor
Exciting opportunity as a Global Communications/Content Manager/Editor at a growing international tech company involved in Food Traceability – Connected Products – Big Data – Supply chain visibility.
The role will involve sourcing, writing, and publishing content for all of Kezzler's channels, including PR. With your creativity and expertise, you'll be developing and embedding the tone of voice and proposition across our channels, consistently finding compelling ways to deliver communications.
Kezzler helps build a world of authentic, transparent, and connected products with our cloud-based traceability platform. Our customers are international corporations within the CPG/FMCG space across multiple verticals and we are now hiring a Global Communications/Content Manager/Editor to work with our global commercial team. You will work closely with other departments (sales, engineering) to create content across a variety of channels
Based in Oslo, Norway, the role reports directly to the Head of Marketing and Communications.
Your tasks and responsibilities include (but not limited to):
Produce engaging, highly credible content to promote the Kezzler solutions (PR, digital- and print content)
Produce content to position the Kezzler brand as a thought leader within target segments
Communication Plan for all target groups and channels (direct communication and via Partners)
Campaign messaging and execution
Messaging via social media
Use target keywords to write search-engine copy that is optimized for search engines (SEO) while remaining entertaining and informative.
Work together with the company's partners to produce joint content to promote the partnership and educate stakeholders/enable sales.
Stay abreast of the industry, new trends and regulations and review competitor websites to compare their activities with those of Kezzler.
Communication, Content and Editor Skills and Qualifications:
Excellent written, communication and presentation skills in English
A self-starter with the ability to work well in a collaborative international team environment
Extensive experience of developing and delivering content and collateral for B2B and Cloud based solutions, and passion for communications.
Able to produce and manage a content calendar and scheduling
Able to support publishing on the digital and social channels
Detail-oriented and able to work to deadlines.
Track market trends and competitor messaging to define differentiating positioning and messaging to drive content strategy
Effective at building relationships with internal and external stakeholders
Experience working in CMS and other digital platforms such as WordPress and Mailchimp
A strategic thinker able to plan, create and execute communications plans
We value colleagues who think beyond the obvious and have a practical and down-to-earth approach towards implementation. In a fast-growing company like ours, we all need to be willing to get our hands dirty from time to time. Candidates with the ability to prioritize, work autonomously, and involve others, fit our profile perfectly. In addition, this role requires you to be structured, thorough, and able to plan and execute in order to successfully complete business plans.
Who we are?
With customers all over the globe, it's only natural that our team is both diverse and multinational. In this role, everybody will see the result of your contribution. Kezzler is a small company with a flat organizational structure and an open and informal working environment. Headquartered out of Oslo, Norway in nice, open offices centrally placed in the Barcode district.
We work proudly every day to make sure that consumers around the world can enjoy safe, connected, and transparent products in verticals like food & nutrition, home & personal care, pharma, agriculture products, and industrial goods. We hope you would like to join us on this exciting journey and be part of our visionary team!
Questions?
If you have any questions regarding the position, please contact our Head of HR, Helle Chr. Nissen-Lie Detlie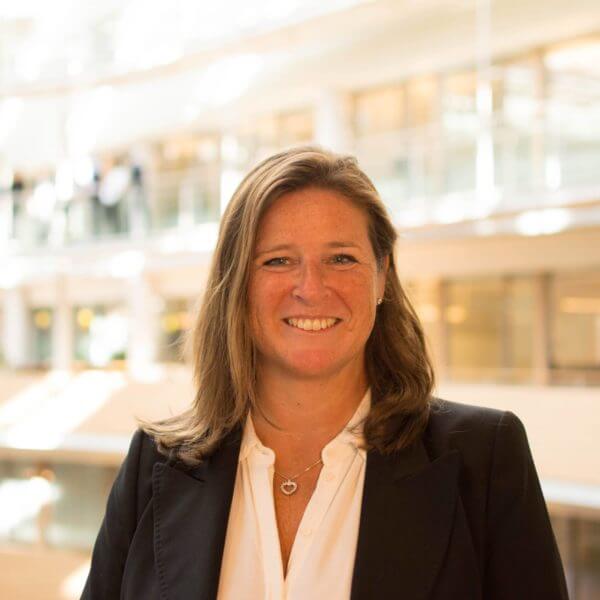 Helle Chr. Nissen-Lie Detlie
Head of HR