Careers /
Are you a Cloud System Admin with the drive to build our global cloud infrastructure?
We are expanding in Asia Pacific (APAC) and looking for a Cloud System Administrator to join us in Singapore. You will be an essential part of the expansion strategy and have a strong drive to reach goals and success.
About the role
As our Cloud System Administrator APAC, you will be responsible for building, monitoring, and managing our infrastructure. You will be an integrated part of our global Operations team designing our global infrastructure, while also working closely with our CTO and CISO to optimize our infrastructure approach. We currently leverage both Azure and AWS Infrastructure-As-A-Service, with increased use of managed cloud services. Kezzler is a Microsoft Partner increasingly moving towards Azure technologies and would ideally bring additional Azure expertise into our organization with this hire.
This is a senior role where you will be able to steer decisions as to how Kezzler scales. Kezzler is a small company where every voice matters, but we work with large clients on critical projects.
Our product offering consists of a combination of cloud-hosted services and on-site customer installations (primarily Java/Linux). We have moved to a Docker-based approach, leveraging Docker Compose on cloud infrastructure and increasingly using DevOps practices. We have an overall drive towards automation, particularly for upgrades.
Responsibilities
Administering cloud infrastructure, for both internal and customer installations
Utilize and improve our Docker Compose-based deployment stack as used across Engineering
Deploy and configure cloud-based software installations
Implementing and documenting relevant best practices and procedures
Perform system monitoring, verifying the integrity and availability of all server resources, systems, and key processes
Investigate, troubleshoot and repair issues
Background and Personality
A higher university degree in Computer Science or similar is required, as well as several years of experience in system administration or operations, ideally in a technology application company. You currently have the legal right to work in Singapore.
You know the HTTP statuses off the back of your hand and have extensive experience with:
Managing modern cloud infrastructure
Azure
Linux system administration
Backup and disaster recovery processes
Deploying Java web applications
Information security
Ideally, you would also have some experience with:
AWS
Nginx
Containerisation and Docker
Watchtower
Atlassian services
SQL
Scripting (eg: shell and Python)
As a person you enjoy taking the lead, have good communication skills and are comfortable with managing multiple concurrent tasks. You are fluent in English, a team player, with strong troubleshooting abilities and enjoy both growing your skills and sharing knowledge with others. If you're also a passionate Operations professional you might be exactly the person we are looking for!
Who are we?
With customers all over the globe, it's only natural that our team is both diverse and multinational. At Kezzler we will push your talent and everybody will see the result of your contribution. Kezzler is a small but growing company with a flat organizational structure and an open and informal working environment.
We work proudly every day to make sure that consumers around the world can enjoy safe, connected, and transparent products in verticals like FMCG, food, and nutrition. We hope you would like to join us on this exciting journey and be part of our visionary team!
Questions
If you have any questions regarding the position, please contact our Head of HR Helle Chr. Nissen-Lie Detlie ([email protected])
Questions?
If you have any questions regarding the position, please contact our Head of HR, Helle Chr. Nissen-Lie Detlie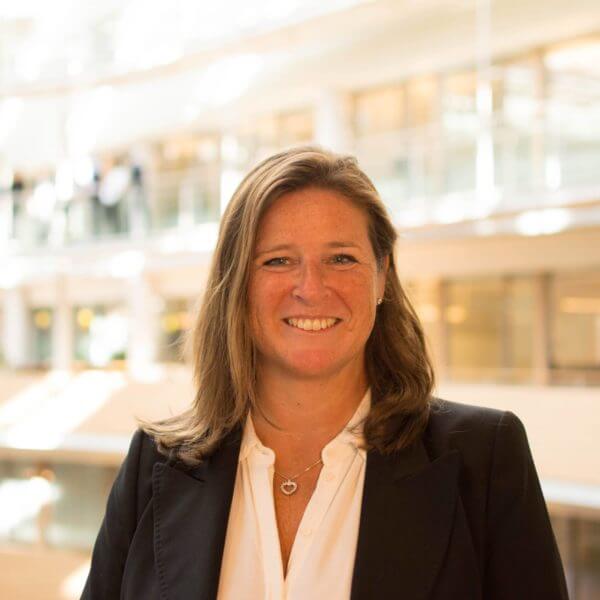 Helle Chr. Nissen-Lie Detlie
Head of HR