Connected Digital Products
Today's conscious consumers are driven by a new set of demands and expectations around brand transparency and access to product information.
Unique, secure, and traceable Kezzler identities (UIDs) provide brands with new opportunities to stay relevant with their target audience. Reinforcing brand authenticity creates greater trust among consumers building longer-lasting relationships as a result.

The Connected Product Advantage
New key touchpoint
Kezzler UIDs allow brands to easily implement consumer engagement and retention programs directly through the product. Connected products offer a real incentive for consumers to engage with the brand.
Constant connectivity
Value-added content is delivered on the product itself, in real-time, and based on the actual interests of the consumer. As a result, brands can stay relevant in the moments that matter, traditional marketing can't keep up in the same way.
Enhanced product experience
Whatever the sales channel, connected products act as a brand-owned digital marketing channel to deliver in-depth information about the product's origin, contents, journey, and sustainability story including recycling guidelines.
Capture last-mile data
Irrespective of the place of purchase or last-mile channel, connected products empower brands to capture last-mile data. New consumer insights help drive better decision-making for improved customer acquisition and retention.
How it works
Engage & Connect
Deliver connected context-driven product experiences in real-time.
Retain & Grow
Build trust, increase loyalty, instantly reward consumers.
Analyze & Improve
Use last-mile data insights for better decision making.
Digitize your products
Digitizing your products allows you to deliver an enhanced, personalized, and context-aware consumer experience seamlessly across multiple sales channels and geographies.
Unique digital identity
Every product is assigned with a unique, secure, and traceable identity as a QR code, data matrix, NFC/RFID tag or any other preferred carrier.

Digital twin in the cloud
We create a "digital twin" of the product in the Kezzler cloud where we store all information about the product.
Share product information with consumers
From source to consumer, data is associated with the product through the code. Brands can share chosen information with consumers through the same code to build trust and loyalty.
The new model uses digital to move away from mass marketing and sales and toward targeted commercial execution

Source: McKinsey & Company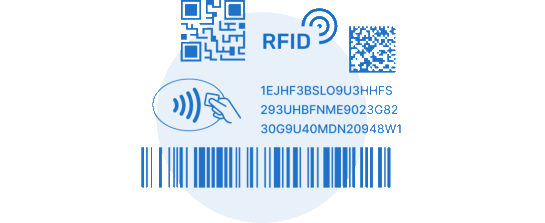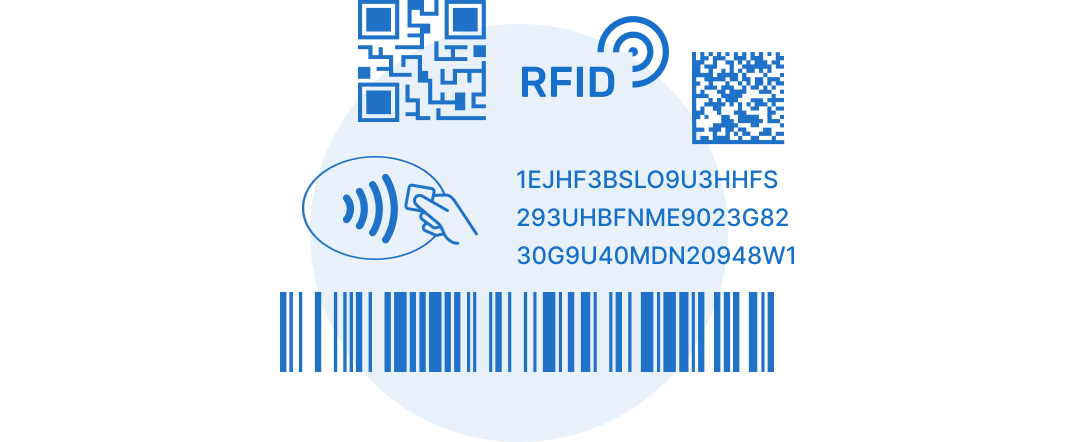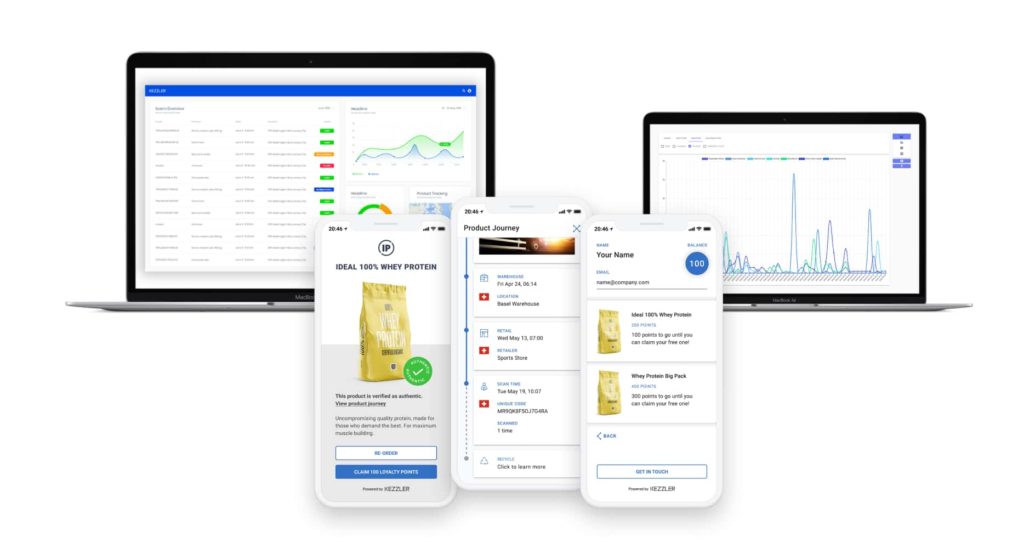 One unique code – countless possibilities
The beauty of connected packaging is that multiple objectives can be achieved through one unique code on each package, thereby enabling a frictionless experience for customers.
Win trust with transparency
Communicate key information about the product and brand directly to consumers. Share product provenance and provide a simple way to verify products as genuine.
Build loyalty by delivering meaningful value
Personalize loyalty and reward programs to individuals or targeted groups. Deliver consistent and meaningful value in a convenient way to build long-lasting relationships.
Optimize performance through new insights
Full supply chain transparency delivers real-time consumer data. Use new insights to adapt promotion programs to optimize return on investment.
On the shelf, in your consumers' hands, in their home…
The right information, at the right time, in the right place. Digital transparency empowers consumers by granting immediate access to information that matters to them.
Communicate directly with consumers so they don't seek information from unvalidated external sources.
Create contextual consumer experiences, reinforcing transparency while protecting revenue and reputation.
Simplify Integrations with GS1 Standards
GS1 standards are designed to improve the efficiency, safety, and visibility of supply chains across physical and digital channels in 25 sectors. They form a business language that identifies, captures, and shares key information about products, locations, assets, and more.
Gain valuable last mile data
Recent events have led to a massive increase in digital engagement and the adoption of digital technologies. As a result the traditional product journey is being replaced by direct-to-consumer delivery channels.
Irrespective of the place of purchase, connected products provide brands with last-mile data and new insights into consumer behavior, preferences, and product interaction. With improved consumer insights, brands can implement agile marketing strategies and quickly identify opportunities to improve consumer acquisition/retention.
Engagement Integrations
Build engaging consumer engagement programs on top of our rich set of APIs. Easy access to customized datasets on product, batch, and unit-level enables you to give consumers more in-depth information about the product's origin, content, and journey.
Kezzler's solution offers a flexible data set made available through a customizable set of APIs with neglectable latency built to ensure the optimal consumer experience.
Regulatory Compliance – Is your Business Prepared?
We can help you achieve compliance with the multiple regulatory initiatives.
Contact us
Transparency has become a key factor in the decision making process for consumers. Provide the reassurance and information they are after to build long-lasting relationships.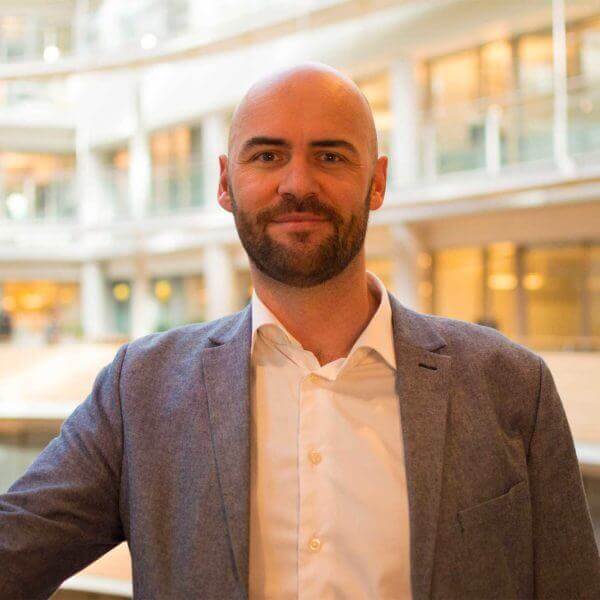 Piet de Vriendt
Sr. Business Development Manager