Provide real-time product authentication with end-to-end supply chain visibility.
Medical equipment and PPE (Personal protective equipment) have always been prone to counterfeits, presenting a real risk to public health and the reputation of suppliers. The ongoing Covid-19 pandemic has seen a surge in demand and rising prices for these products, together with a rise in unscrupulous counterfeiters looking to exploit the situation for their own personal gain.
20 million fake masks have already been seized by US Customs and Border Protection (CBP) so far in 2021

Source: CNN, April 2021
Protect health workers and the public from counterfeits
Using unique, digital, and secure Kezzler identities, brands can secure full product traceability from production sites across the globe to end-consumers.
Product verification can be conducted in real-time at any stage of the supply chain by a simple scan with a smartphone. This protects against the risks posed by counterfeit face masks and other PPE products, increasing confidence in the brand and most importantly protecting the safety of the user and the general public.
Simple and easy real-time verification – Consumers and all stakeholders can verify they are using a genuine face mask to avoid health and safety risks.


Connected product advantage – The QR codes can be read with any smartphone and provide a connected product experience to consumers. Suppliers can establish a two-way dialogue and share additional information such as product journey, usage and disposal instructions.


Government Reporting
Governments, consumers, and health institutions are increasingly requiring proof that the equipment they purchase is genuine and high-quality. The Kezzler platform enables easy reporting to authorities and government compliance via integrations and reports.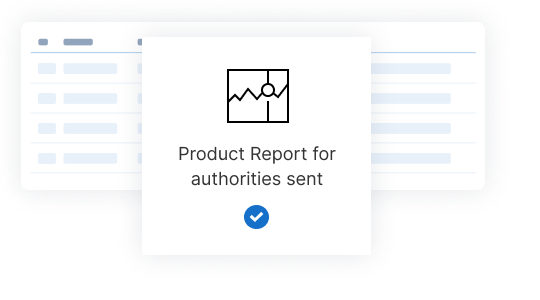 The flexible data reporting modules can be used for both internal and external purposes. An increasing number of countries are implementing traceability compliance, and our platform is ready to meet the requirements including reporting on a unit level.
Protect the integrity of your brand
The Kezzler platform is built to be flexible and the modules are based on tried and proven technology currently available and in operation for this exact purpose. Hence the solution is easy to implement to meet the specific needs of our customers' current and future requirements.
A simple, cost-effective system that marks, identifies, verifies, and traces face masks from manufacturer to end consumers. The solution can be combined with a copy QR code detection system.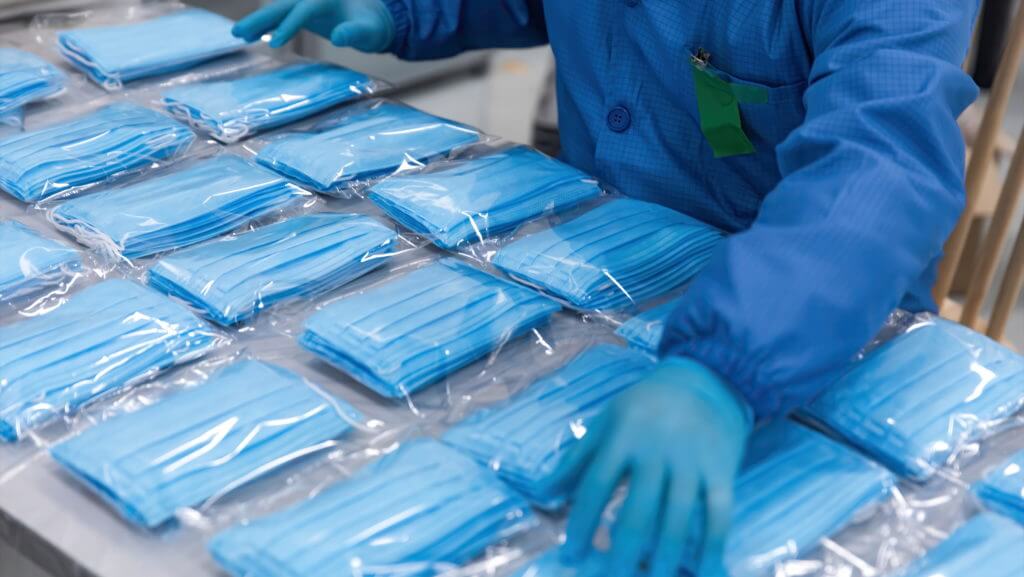 Enhanced detection of product deviations and unauthorized distribution.
Improved recall process – know exactly where affected products are in your distribution chain to proactively minimize risk and carry out targeted recalls
Lower set-up costs and quicker set-up times
Build trust and confidence in your brand
Carrier agnostic, any carrier can be used: QR code, Datamatrix, NFC, RFID

Reduce risk, ensure product integrity and protect brand value
In addition to a government compliant, secure and transparent supply chain, the Kezzler platform creates additional value for brands and consumers through improved internal processes, enhanced consumer experiences and better decision making through new insights into the supply chain.
Key proprietary and patented technology components give the Kezzler platform virtually an unlimited scalability in handling the massive amounts of data in unit level traceability for our customers.
Kezzler's platform facilitates the provision of UIDs and collection of relevant data through integrations with Manufacturing Execution Systems (MES), or manual product activations.
Supports the acquisition of data from the supply-chain via integration with logistics systems, or manual tracking through dedicated apps.
Modules allow brands to bring connected product experiences to end consumers, and to capture last mile consumption data.
Supports customers in analyzing our structured and highly customizable data-sets, including government reporting.